Modern Australian cuisine is a melting pot of indigenous ingredients and multicultural influences from around the globe. From classic European techniques to hardy natives, tropical flavours and adopted Asian ingredients, there really is nothing quite like the modern Australian palate. 
That's why, at 6HEAD, our menu is thoughtfully curated to showcase the best of contemporary Australian food and pay homage to our country's unique culinary heritage.
Quality local ingredients, prepared with care
One of the tenets of a great modern Australian restaurant menu is quality local ingredients. 6HEAD is no exception, with each and every dish designed to showcase the best of local produce.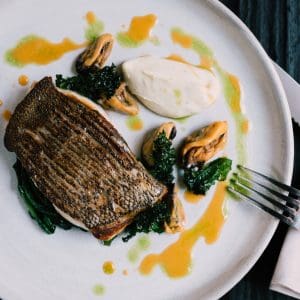 Our all-day menu revolves round six premium cuts of steak: rump, rib-eye, T-bone, eye fillet, scotch fillet and sirloin. Working hand-in-hand with three of Australia's most respected local meat purveyors ensures the utmost quality in every cut – from grass-fed beef to top-grade succulent Wagyu. 
Likewise, our signature seafood platter features a selection of local oysters, raw scallops, pickled mussels, smoked salmon, prawns and sea urchin – all prepared with minimal ingredients to allow the flavour of the produce to speak for itself.
And when it comes to more iconic Australian fare, we put a modern twist on the classics with dishes like our hearty Farmer's Market Pie and our Dry Aged Wagyu & Bone Marrow Burger – all prepared using quality ingredients and modern Australian flavours.
Showcasing Australia's best wine regions
Of course, no modern Australian menu would be complete without an impressive wine list.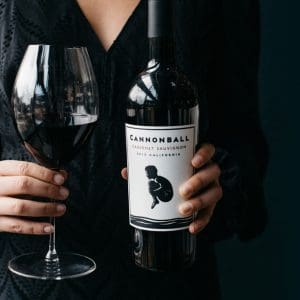 Our wine menu offers just a taste of our country's exceptional winemaking prestige,
with red, white and sparkling varieties from the Yarra Valley, McLaren Vale, Eden Valley, Margaret River, Clare Valley and other esteemed Australian wine regions.
With extensive by-the-bottle offerings, our guests have the opportunity to step outside the ordinary and experience the best in our Australian wine-making.
A taste of Australian heritage
Importantly, it's not just our cuisine that speaks to Australian tradition. Our location in The Rocks is steeped in history and represents a superb example of our country's colonial roots. 
In fact, the 6HEAD concept is inspired by the six head of cattle that were brought here along with the First Fleet and laid the foundation for Australia being one of the world's great cattle countries. It's this heritage that drives our ethos of serving the finest steaks in Sydney with beef sourced from Australia's most respected suppliers.
6HEAD's enviable position in Campbell's Cove also sets us apart as one of the top dining venues in Sydney – offering breathtaking views of the iconic Sydney Harbour Bridge, the Opera House and the harbourfront. 
It's our historic waterfront location coupled with our thoughtfully curated menu that makes 6HEAD the quintessential modern Australian restaurant experience.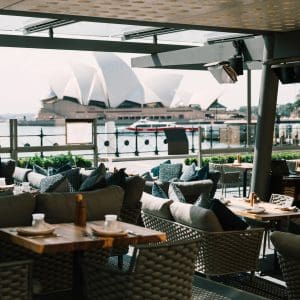 Enjoy world-class dining at the best modern Australian restaurant in Sydney. Make a reservation at 6HEAD today.