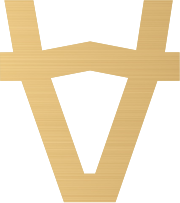 Whether dining in a group or you prefer our chefs to take you on a culinary journey like no other. Choose from one of our three degustation menus below. There is something for every one. Sharing steaks across our Abrolhos and Great Southern sharing menus, or an individual entrée, main and dessert if dining on The Kimberley. 6HEAD's set menus are a nod to our unique Western Australian ecosystems. We are forever grateful for our oceans and lands, and the regions we source our produce from. 
Let the 6HEAD Team know your preference during the booking process or upon your arrival.
Our Sommelier team will offer the perfect wine pairings per dish and palette. Create unforgettable memories at 6HEAD.
The Abrolhos $199pp
Sharing Menu
One Dish per 2 Guests
ON ARRIVAL
Artisan Bread with Smoked Wagyu Butter
Sesame crusted Sonoma soy & linseed sourdough, smoked Wagyu fat butter, lava salt
Wagyu Salami
Mayura MB9+ cured by our friends at De Palma, with house-made pickles
Appellation Oysters ½ Dozen
Oysters sourced from a series of estuaries across the East Coast of Australia
ENTRÉES
Mayura Rump Tartare
Free-range egg yolk, condiments, Dijon mustard, bottarga, chicken salt & shoestring fries
Calamari
Buttermilk and confit garlic marinated, southern-style coated and fried, served with yuzu lime aïoli
MAIN COURSE
T-Bone 1kg
Collinson & Co, Grass Fed, MB 3+
Grilled to your liking and served with chips, salad and a choice of sauce to share
SIDES
Mash
Pomme purée, burnt butter, chives
Brussels Sprouts
Burnt butter, fermented chilli & honey glaze
SWEET ENDING
Coco
Deconstructed chocolate & nut brownie, peanut butter caramel, chocolate mousse, Wagyu fat & chocolate ganache, dehydrated peanut butter, coconut ice-cream
The Great Southern $174pp
Sharing Menu
One Dish per 2 Guests
ON ARRIVAL
Artisan Bread with Smoked Wagyu Butter
Sesame crusted Sonoma soy & linseed sourdough, smoked Wagyu fat butter, lava salt
Wagyu Salami
Mayura MB9+ cured by our friends at De Palma, with house-made pickles
ENTRÉES
Mayura Rump Tartare
Free-range egg yolk, condiments, Dijon mustard, bottarga, chicken salt & shoestring fries
Burrata
Confit peach purée, charred peach, harissa
MAIN COURSE
Tomahawk
1.5kg Collinson & Co, Grass Fed, MB3+
Grilled to your liking and served with chips, salad and a choice of sauce to share
SWEET ENDING
Chérie
Baked cherry & almond clafoutis pudding, cherry coulis, vanilla ice-cream
Coco
Deconstructed chocolate & nut brownie, peanut butter caramel, chocolate mousse, Wagyu fat & chocolate ganache, dehydrated peanut butter, coconut ice-cream
The Kimberley $142pp
Individual Choice Menu
ON ARRIVAL
Artisan Bread with Smoked Wagyu Butter
Sesame crusted soy & linseed sourdough, smoked Wagyu fat butter, lava salt
ENTRÉES
(Choice of)
Kingfish Ceviche
Cured Hiramasa kingfish, garlic crème fraîche, gin and citrus dressing, pickled radish, coriander
Burrata
Confit peach purée, charred peach, harissa
Mayura Rump Tartare
Free-range egg yolk, condiments, Dijon mustard, bottarga, chicken salt & shoestring fries
MAIN COURSE
(Choice of)
Fillet
300g Collinson & Co, Grass Fed, MB 3+ Grilled to your liking and served with chips or salad and your choice of sauce
Eye of Rump
300g Mayura Platinum Wagyu, Grain Fed 450 Days, MB 9+ Grilled to your liking and served with chips or salad and a choice of sauce
Jerusalem Artichoke Risotto
Roast artichoke, koshihikari rice, soy egg yolk, artichoke crisps
Toothfish
Pan-fried with lemon & caper beurre noisette, steamed clams, karkalla
SWEET ENDING
(Choice of)
Barbara
Poached rhubarb, baked vanilla custard, butter biscuit, blood orange sorbet
Chérie
Baked cherry & almond clafoutis pudding, cherry coulis, vanilla ice-cream