Corporate Events at 6HEAD Perth
Here is your chance to have a Corporate Event hosted at Perth's newest and finest dining establishment- 6HEAD Esplanade restaurant. Bring your guests into an environment of style, fine dining and décor, with views of the water that are simply stunning.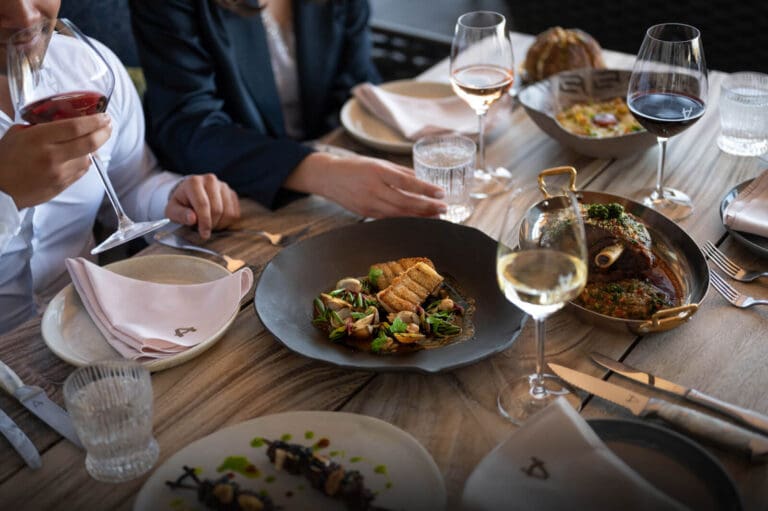 A Gorgeous Venue For Your Next Corporate Event
6HEAD is a gastronomic phenomenon, a feast for the senses, and it is available for events and group hire. You can choose from an intimate 10-seat private dining experience, or hire our 6HEAD restaurant exclusively for your event. It can hold up to 180 people, either seated or mingling and chatting while nibbling on delicious treats.
Make an inquiry from our website today. Get in quick for the festive season.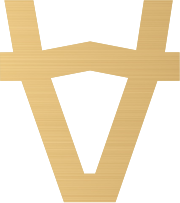 Corporate Event Opportunities at 6 Head Perth
If you're launching the next big thing, you want the location to be just as memorable as your product.
Located on the Esplanade with spectacular waterfront views, your guests will be wowed and primed for your pitch before they've even stepped in the door.
Work with our management team on layout, displays, the menu and drinks order, all beforehand, so the night itself will go off without a hitch.
End Of Financial Year Celebration Space
Did you kick financial goals and had a big win for the financial year? You deserve to celebrate with your team or your whole business. Book a room, or a table, in our Esplanade location, and enjoy the finest food and drink Perth has to offer.
We have package deals for groups, and we can cater a specialty menu for you. Enquire with our team at 6HEAD to find out more.
Discover how we can make your event rise above the everyday.
End Of Year Christmas Party Space
Christmas in Australia is about the summertime, good friends and good food. 6HEAD can give you all of the above for your end-of-year Christmas function.
Imagine fine dining, perfectly cooked steak, paired with a glass of bubbles, or the finest craft ales from around Perth, all while the sun sets over the water.
If this sounds like the perfect end to your corporate year, then enquire now before our venue fills up.
Are you a charity or a not-for-profit, and you're having a fundraising event? If you want to attract donors with deep pockets, location is key. 6HEADs is the perfect location for your event.
Our dining area was designed with events in mind. You can hire the whole venue and host in gorgeous surroundings. We have package deals on food and beverages, or you can speak with our team to organise a special menu.
Let our team cater and serve your guests, leaving you to raise money for a good cause.
For those special lunches where you want to wow your clients or have a lunch meeting with the board, 6HEAD has the ideal lunch space for you.
Book a private room for up to 10 people. Discuss all the important elements of running your business, or finding new business, while our team serves you the finest steak and matched wines.
Or, for a larger lunch event, hire out part, or all, of our main floor venue. We can section off an area to suit your numbers and cater to you especially.
The space inside 6HEAD is truly wonderful. It feels sophisticated and high-class, with water views across the Esplanade. It is the right place for your event.
If you work in a small and need a large space to hold meetings, 6HEAD can cater for you. Our private room can hold up to 10 people. It has a television available for multimedia presentations and displays.
Alternatively, we can section off the main room for a semi-private meeting space for you.
You can have it catered with share platters from our world-class menu, with a selection of our fine ales, wines or spirits.
Audio-visual needs can be catered to if you're speaking to a large crowd.
Choose the best venue in Perth for events. Choose 6HEAD, an amazing space to wow your guests.
Other Venue Hire Opportunities at 6HEAD Perth
Our Perth CBD restaurant space is perfect for any event or occasion.
Celebrate a 21st birthday in style, bring your wedding guests here for a reception to remember, fully catered.
The private dining room, indeed our whole venue, has been designed to cater for events large and small. Whatever the occasion, we'd love to host you. Speak to the team, make an inquiry through our form and let's get to designing your perfect event.
Book Your Next Corporate Event Now at 6HEAD Perth
Complete our functions enquiry form to get in touch with our team at 6HEAD. Reserve your time and date now before you miss out.