Learn more about the story behind the 6HEAD concept and brand, plus how we apply it to our restaurants in Sydney and Perth.
The 6HEAD story: Australia's number one premium steakhouse
The 6HEAD heritage stretches all the way back to Australia's colonial roots and the dawn of Australia's world class pastoral and cattle industries. Back then, steak was one of the rarest of pleasures, and, for a time, it was almost unattainable.
As the story goes, cattle were introduced to Australia with only six head of Black Cape cattle, two bulls and four cows, picked up from the Cape of Good Hope in South Africa on the way to Australia. On arrival, a convict was given strict instructions to not let the cattle out of his sight. While the convict ate his lunch, however, he left the cattle alone, returning to find the "six head" had vanished. After numerous searches to no avail, all hope was lost of ever finding them.
Eight years later, rumours emerged that over 100 head of cattle had been spotted 80 miles inland from Sydney, thought to be direct descendants of the six Black Cape cattle that had fled. They not only survived but flourished without human intervention, giving great hope to the newly appointed Governor Hunter. So intrigued was the Governor that he formed a scouting party and ventured out into the bush to see for himself. On finding the large herd grazing in an area, he named it 'The Pastures'.
It is said that very evening the Governor and his party found a stray from the herd and decided it was a perfect day for steak.
Beyond the colony, word soon spread that Australia had what it took to be the great cattle country.
It's this rich heritage that drives our team at 6HEAD to serve the finest steaks in Sydney and in Perth, with beef sourced from reputable local meat purveyors.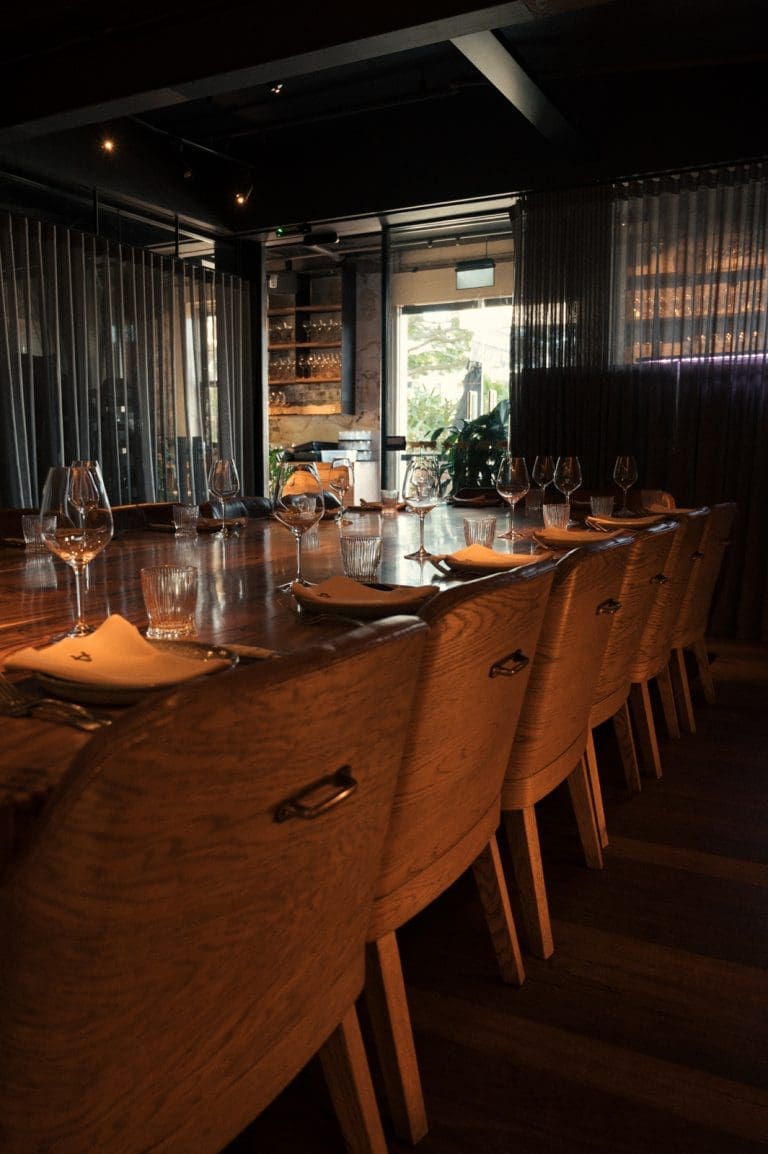 The 6HEAD Executive Chefs In Sydney & Perth
Learn more about the 6HEAD chef leading both our Sydney & Perth teams, and how their culinary journeys arose…
Australia's finest quality steak
We source the highest quality beef from three of Australia's most respected meat purveyors:
The 6HEAD Head of Culinary, Chef Sean Hall has tested dry ageing time frames to find the 'sweet spot' for every cut of beef on offer at our restaurants. By storing the meat in our dry aging cabinet, dehydration occurs naturally, and this is where our steak's trademark nutty flavours and aromas come from. Once you try it, you'll know what sets 6HEAD apart.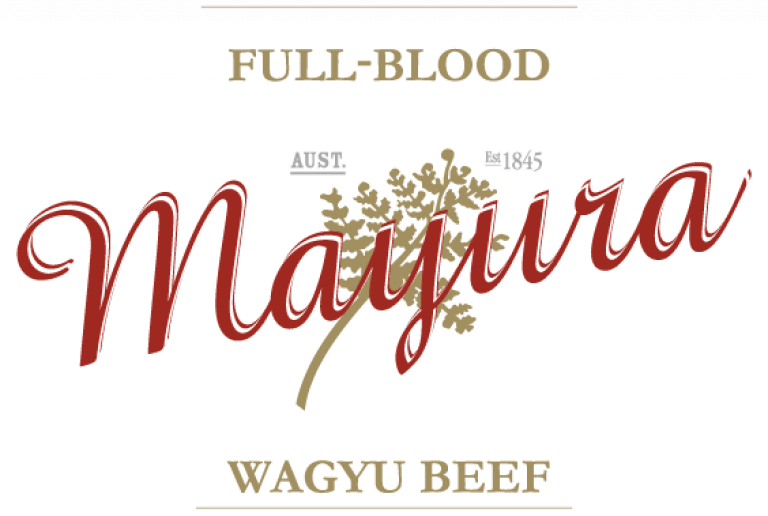 Mayura
Mayura Station is positioned in the pristine Limestone Coast region of South Australia. Situated in an area perfectly sculpted with rich and healthy rolling hills and fertile soils which create the ultimate quality Wagyu beef. Mayura is considered one of the best and most accredited Wagyu beef producers in Australia.
Collinson & Co
Collinson & Co are Australian artisan purveyors and only offer what is available. Their Black Angus beef is sourced from the pastures of Southern Australia, where abundant rainfall and cool temperatures provide the perfect environment for producing grass-fed, hormone-free, naturally marbled Angus beef.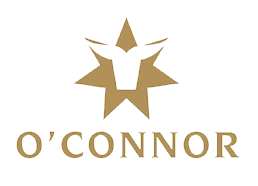 O'Connor
O'Connor is known as Gippsland's finest beef for three generations. Grazing on what is undeniably Australia's finest environment for producing premium beef. Their cattle are entirely free range, raised on a natural diet of pure pastures. Flourishing in the crisp fresh air, pristine water and nutrient rich landscape.
Learn more about the key six purveyors supplying 6HEAD across both Sydney and Perth. The 6HEAD menu is all about showcasing the quality of produce we have great relationships with. Simple cooking techniques to elevate the best produce across Australia and the world.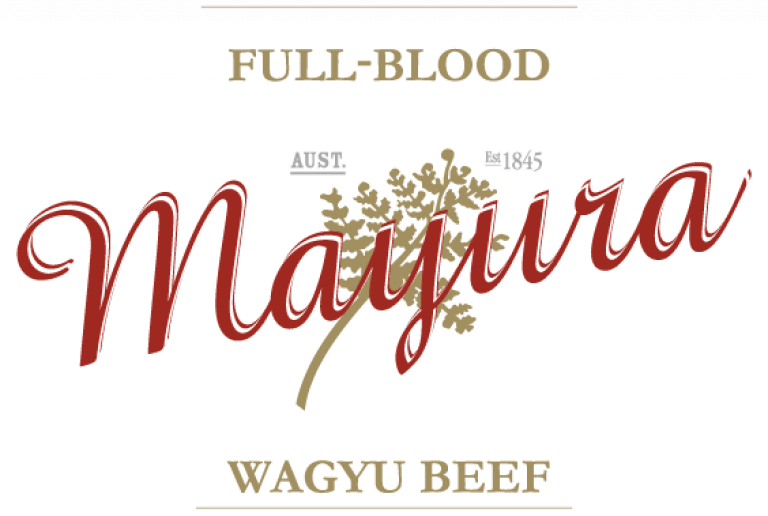 Mayura Station is located in the pristine Limestone Coast region of South Australia. This area is perfectly sculpted with rich and healthy rolling hills and fertile soil and is the pristine environment in producing the ultimate quality, award-winning wagyu beef. Specially formulated feeding rations ensure an unsurpassed eating experience of unappalled flavour profile, tenderness, succulent juiciness and silky mouthfeel – making Mayura Station the epicentre of outstanding Wagyu genetics outside of Japan.
Read more

Founded in 1845, Mayura station stands till this day as one of Australia's venerable and highly regarded pastoral enterprises. In regards to production, Mayura Station is one of the leading sustainable and vertically integrated Full-blood wagyu operations. Founded in 1997 through the introduction of Australia's initial live Wagyu 100% Full-blood cattle, Mayura Station has become renowned as a premier hub for breeding Full-blood Wagyu cattle worldwide. Years of meticulous selective breeding have pinpointed exceptional breeding lines, solidifying Mayura Station in South Australia as the global focal point for exceptional Wagyu genetics outside of Japan.

With a two stage feeding process as well as dedicated cropping operations, the use of composted materials and farming methods form the backbone of all Mayura operations. The first step, range-feeding, the cattle enjoy specialised diets and move between a 10,000m2 enclosures, which are located on limestone hills to provide them with natural calcium intake during their peak need. Stage two, Barn-Sheltered Feeding, provides the cattle with the ultimate animal comfort establishment, in a large bar area, furnished with sawdust floors.

As Chef Sean Hall states, "Partnering with our meat supplier is so important. Rocky and the team at Global Meat were able to partner us up with the leading Australian Wagyu Purveyor. Scott is so passionate, hence the reason why he is the leader in the Wagyu Market. The product is just superb! Scott's vision, passion and love is what sets him apart from the rest". The partnership with Mayura is special and as 6HEAD grows, so does the bond we have with Mayura Station.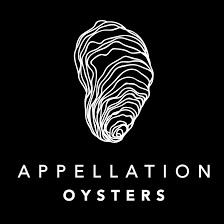 Appellation Oysters, unlike others, are a truly unique and diverse range, sourced from various local shores in NSW. They exhibit a delicate balance of flavours including brininess, creaminess, sweetness and mineral notes that make them truly one-of-a-kind delicacy. These distinct flavours result from the specific environmental conditions of the marine ecosystem where these oysters are nurtured.
Read more

Oyster production for commercial purposes is a thriving industry across more than 33 estuaries in New South Wales, spanning from the southern border near Eden to the far north at the Tweed River further than Coffs Harbour and even Ballina. Within the state of NSW, there are approximately 2,400 oyster leases, covering a combined area of 2,900 hectares. In addition to the wonderful taste, Appellation Oysters are abundant in Omega 3 and essential minerals such as zinc, iron copper and iodine, providing not only exquisite taste but also a rich nutritional profile.

Each oyster is meticulously hand-picked, with singular attention to weight, size, shape and depth of the cup, ensuring the highest quality. Over a meticulous three-year process, these oysters are nurtured with great care to become the epitome of luxury and indulgence as they take centre stage at your table at 6HEAD.

Chef Sean Hall highlights the training provided by the dedicated suppliers at Appellation Oysters, guaranteeing that the oyster program's rich, smooth, and enduring flavours reach the highest standards, in line with 6HEAD's commitment to serving only the finest for our guests.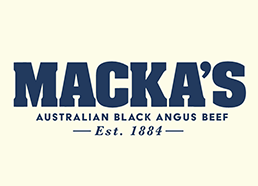 For the Mackenzie family, the story of Angus Beef goes back six generations, a journey that began in 1884 with Aunty Audrey and Aunty Bella. These pioneering women were the first generation cattle farmers in the Mackenzie family, raising their nephew, the young Archie Mackenzie, on their property. Archie, influenced by his aunts' dedication to cattle farming, developed a similar passion for producing high-quality cattle. This passion and the cattle operation then proceeded to be handed down through generations to now James and Jack.
Read more

In addition to their cattle operation, Macka's also runs a Seedstock breeding program that focuses and directly assists in producing high-performance Angus Bulls. Sustainability is at the core of their farming practices. They implement best practices to ensure the wellbeing of their spoils, pastures, and cattle, all striving to produce the best Angus beef in a carbon-neutral environment.

However, for the Mackenzie family, their commitment to excellence extends beyond their beef production. They emphasise education and the development of young individuals in the industry, community support, and looking after their people. It's not just about quality beef; it's about fostering a thriving community and nurturing the next generation of farmers.

Macka's Angus Beef is synonymous with high quality, known for their grass-fed and grain-finished Black Angus Beef produced on ethical, eco-friendly, and sustainable farms. When our guests at 6HEAD think of the Macka's brand, they know they're getting the best of the best as 6HEAD does not settle for any less. The Mackenzie family ensures that their beef is treated with care throughout the entire process, from the pastures to the plate, producing a high-quality dining experience with a glass of wine by your side.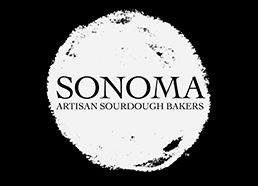 At Sonoma, the story is a testament to passion, dedication, and the pursuit of culinary excellence. It all began with a childhood fascination, one that laid the foundation for what would become one of Australia's esteemed artisan bakeries and one of our most significant purveyors at 6HEAD.
Read more

In the heart of a small country town in New South Was, Kerry Connole would visit his grandparents where a modest bakery adjacent to the store is where his enchantment began. Alongside his sons, Andrew and Christian, the journey of Sonoma's restoration commenced in 1997. Despite none of them having prior experience in baking loaves, they shared a common aspiration – to craft exquisite, wood-fired bread.

Quickly, Sonoma's remarkable bread had garnered such a demand that the bakery had outgrown its rural beginnings. And today proudly stands as an emblem of culinary excellence and perfection in the bakery.

Each Sonoma bread is carefully crafted by dedicated bakers, contains freshly-milled flour, filtered water, sourdough starter, and sea salt. The bread not only embodies these essential ingredients but also encapsulates a spirit of passion, soul and hard work to create something special.

As Chef Sean Hall rightly emphasises, "Continued product development with the team at Sonoma is integral to the ongoing enhancement of our own products at 6HEAD. Jordan and his team serve as a constant source of inspiration, constantly exploring creative and collaborative avenues."

At Sonoma, the mission remains clear; to create exceptional high-quality ingredients that not only deliver exceptional taste but also contribute to the overall dining experience. The partnership with Sonoma encapsulates everything important to 6HEAD, being grounded to its roots but always looking to add a twist to the traditions. At 6HEAD, we are excited to continue this journey, placing the very best in front of you as every bite takes you through the story of Kerry Connole creating a masterpiece out of nothing at Sonoma Bakery.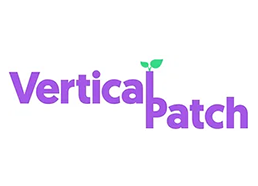 Vertical Patch in 2018, initiated a mission to transform Australian agriculture by adopting the emerging global trend to vertical farming. The primary objective was to combat the environmental and societal challenges impacting Australia. They set out to establish efficient, eco-friendly urban farms situated conveniently close to our customers and partners.
Read more

"We work hard hand in hand with Vertical Path to produce some great innovative produce to enhance the most simplest herbs and salads," says Chef Sean Hall. "Forward thinking is music to any chef's ears. We are able to manipulate and enhance flavours like no one else".

In our unwavering commitment to reshaping the future of food, Vertical Patch has established a clear target: achieving 100% carbon neutrality by 2025. Within the traditional agricultural sector, Vertical Patch's approach is both dynamic and distinctive that we at 6HEAD have been pleasured with as they boast the lowest carbon footprint, ensuring an eco-friendly and genuinely sustainable farming model.

"The sustainable vertical farming carried out by Vertical Patch is extremely impressive and innovative. They value the environmental impact." adds Chef Sean Hall. The Australian agricultural landscape, with its unpredictable environmental conditions, has historically presented challenges, yet with these practices, Vertical Patch transcends these limitations by transitioning farming indoors with special conditions. This encompasses factors such as temperature, lighting, CO2 management and eleven pest control. All this is to ensure and enhance even the simplest foods at 6HEAD that you might not notice or even realise but its to ensure quality is seen in every aspect at 6HEAD.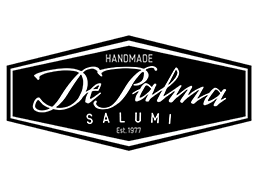 In a world of fast-paced food production and ever evolving culinary trends, there's something deeply satisfying about savouring a product that embodies tradition and expertise. Such is the case with De Palma Salumi, a family-owned business that's been crafting artisanal Italian cured meats for generations.
Read more

The story of De Palma Salumi is a tale of tradition passed down through seven remarkable generations. It all began with Antonio, and five generations before him, who honed their skills in the art of salami-making in which you see at 6HEAD today. Robbie, the trailblazer of this heritage, grew up around the family's timeless practices. The secrets of slicing, spicing, salting, drying, and aging Salumi are all things that he remembers.

The heart of De Palma Salumi is their unwavering passion for authenticity. Their commitment to using all-natural ingredients and adhering to slow, traditional methods without any shortcuts or additives is a testament to their dedication to quality. This dedication is palpable, not only in their product but also the reaction to our guests at 6HEAD.

Although De Palma rarely enters shows, when they do, they leave an indelible mark. Their awards and recognitions include Champion Medals, Gold Medals, Silver Medals in various categories at the Sydney Royal Fine Food Show.

Ultimately what sets De Palma apart? Chef Sean hall provides the answer for you: "Robbie comes from 7 generations of Salami-producing family. His passion for using his traditional family techniques are what set him apart from the rest". De palma Saalumi, purveyor of an unforgettable product, a testament to the legacy of a passionate family business.

Designer and Architect Callie Van Der Merwe's vision for 6HEAD is a tasteful juxtaposition of shadows and light to frame the space's textures and materiality, offering guests a tastefully appointed and innovative space that is relaxed and welcoming. This can be seen across both our venues.
In Sydney, The 6HEAD interior pays homage to the Campbell Cove's colonial history, with carefully selected and handmade stacked tiles, shards, stone and timber elements complementing the building's rustic origins.
Alongside the space's unique textural elements are a number of custom art pieces, including a suspended wall installation of four cows and two bulls hand carved in timber as a nod to the 6HEAD story. In addition, a model of the HMS Sirius was commissioned especially for the space and has pride of place on the left flank of the main entrance.
The area surrounding 6HEAD – iconic historical hub The Rocks – marries continental, colonial, city and maritime histories, making the location authentic and unique as it manifests relics of original typography, built fabric and heritage in a contemporary community.

6HEAD brings together the best of both worlds, with a large, shady terrace right on the waterfront of the most famous harbour in the world, and seating inside our intimate and warm historic home.
Enjoy a lunch of fresh seafood and our signature dishes from our terrace menu during the lunch hour, or book an evening meal to experience our traditional indoor setting. We also have a private dining room to hire for groups up to 16 guests.
Our booking team will be happy to help you find the perfect seating for your experience with us, so don't hesitate to get in touch.