The 6HEAD story: Sydney Harbour's number one premium steakhouse
The 6HEAD heritage stretches all the way back to Australia's colonial roots and the First Fleet. Back then, steak was one of the rarest of pleasures, and, for a time, it was almost unattainable.
As the story goes, the First Fleet brought with them only six head of Black Cape cattle, two bulls and four cows, picked up from the Cape of Good Hope in South Africa on the way from England to Australia. On arrival, a convict was given strict instructions to not let the cattle out of his sight. While the convict ate his lunch, however, he left the cattle alone, returning to find the "six head" had vanished. After numerous searches to no avail, all hope was lost of ever finding them.
Eight years later, rumours emerged that over 100 head of cattle had been spotted 80 miles inland from Sydney, thought to be direct descendants of the six Black Cape cattle that had fled. They not only survived but flourished without human intervention, giving great hope to the newly appointed Governor Hunter. So intrigued was the Governor that he formed a scouting party and ventured out into the bush to see for himself. On finding the large herd grazing in an area, he named it 'The Pastures'.
It is said that very evening the Governor and his party found a stray from the herd and decided it was a perfect day for steak.
Beyond the colony, word soon spread that Australia had what it took to be the great cattle country.
It's this rich heritage that drives our team at 6HEAD to serve the finest steaks in Sydney with beef sourced from reputable local meat purveyors.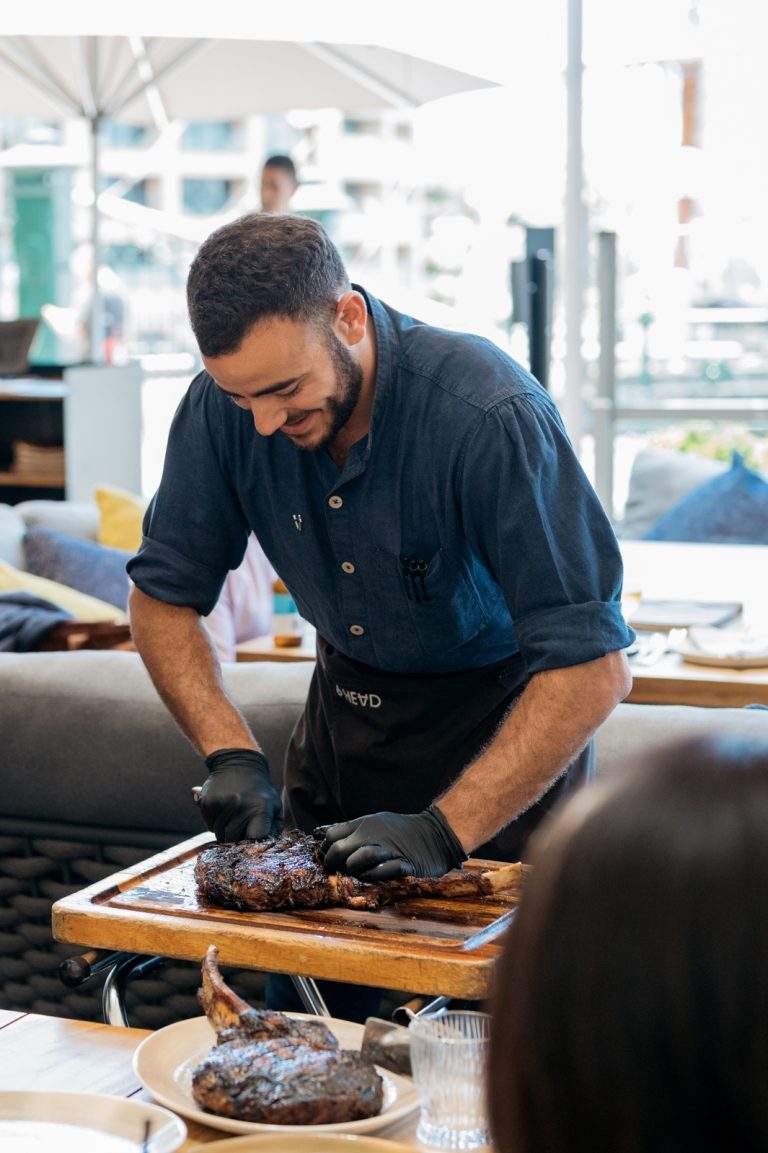 The 6HEAD Executive Chefs & HEAD CHEF
Learn more about the 6HEAD chefs and how our Executive Chef, Sean, learnt his way around the perfect steak…..

• Australia's finest quality steak •
We source the highest quality beef from three of Australia's most respected meat purveyors: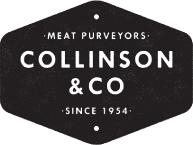 Collinson & Co's black Angus beef is sourced from the pastures of Southern Australia, where abundant rainfall and cool temperatures provide the perfect environment for producing grass-fed, hormone-free, naturally marbled Angus beef.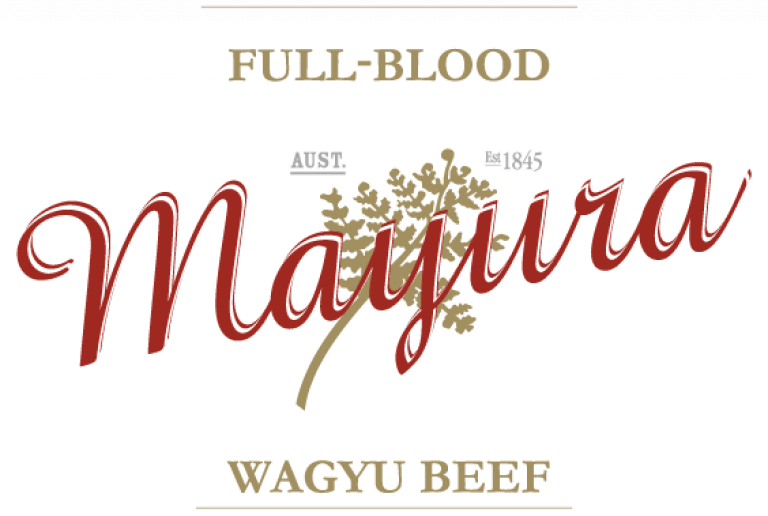 Mayura Station is positioned in the pristine Limestone Coast region of South Australia. This area is perfectly sculpted with rich and healthy rolling hills and fertile soils, which creates paramount quality full-blood Wagyu cattle. Specially formulated feeding rations ensure an unsurpassed eating experience of unparalleled flavour profile, tenderness, succulent juiciness and silky mouth feel – making Mayura Station the epicentre of outstanding Wagyu genetics outside of Japan.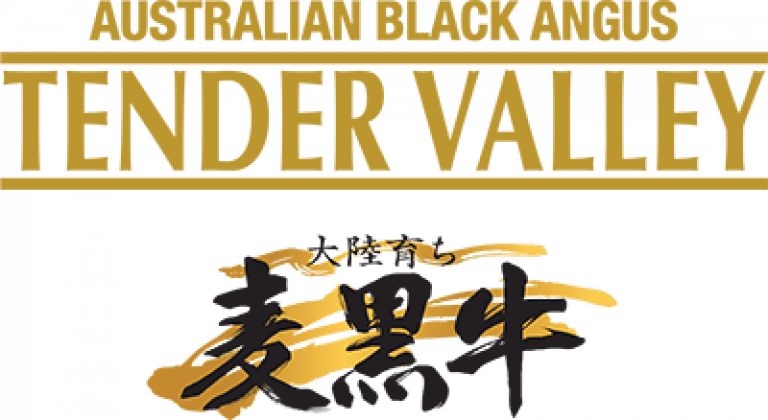 Tender Valley's animals are raised on fertile grazing regions, selected by a livestock team and inducted into a Riverina program. Specialist nutritionists deliver highly refined and tightly staged guarded ration program of locally produced grains and products to complement the various growing and maturing phases of the livestock. Animal welfare is at the heart of Tender Valley's operations. The cattle are free to roam the farm as they please, which helps deliver the most tender, succulent meat.
The 6HEAD Executive Chef Sean Hall has tested dry ageing time frames to find the 'sweet spot' for every cut of beef on offer at our restaurant. By storing the meat in our dry aging cabinet, dehydration occurs naturally, and this is where our steak's trademark nutty flavours and aromas come from. Once you try it, you'll know what sets 6HEAD apart.