Have you wondered who is behind the succulent steak you devour at 6HEAD, one of Sydney's best restaurants? Have you considered why certain dishes make it on the menu? What inspires a chef when narrating a menu?
Every dish is a story well told.
Here, we break it down for you. Meet 6HEAD Head Chef, Scott Greve. Understand his history in hospitality, the skills he learnt along his culinary journey and what he considers when creating 6HEAD's menu.
Every journey starts at the very beginning.
Greve's passion for food developed at a young age growing up in a rural town. He spent his childhood with his grandfather, a passionate 'gamekeeper' that taught Greve how to manage the land and animal population. Influenced by his grandfather's love and treatment of game, Greve developed a deep understanding of where meat came from. How meat is processed and prepared from farm to plate. His childhood surroundings and grandfather's influence shaped his love for meat and creating dishes that celebrate these proteins.
Moving away from rural life to commence a formal career in hospitality, in 2016, Greve secured his first post in a fine dining restaurant until 2018. This is where he developed modern French techniques, including skills of efficiency and flair that are required to make classical French sauces, as well as preparing seafood and meats. All dishes presented with finesse and simplicity, in fine dining style.
Greve's desire to learn many culinary skills inspired him to work in a butcher. He believed that "knowing how to butcher one's own meat is the real mark of a good chef". His butchery experience taught him how to creatively use the trims to make sauces and stocks. His skills extended to preparing whole animals for sale, including sausage making; this had the most profound impact on his passion for meat.
Greve's intrigue for cooking and various cuisines eventually led him to work for Jamie Oliver's restaurants.  His experience at Oliver developed his understanding of Italian cuisine and the brands signature approach to food handling. Respecting and sourcing classical produce, such as Burrata, freshly delivered from Italy to offer guests only the best produce. Experience at Jamie Oliver's restaurant taught him how to work in volume and consistency. Ensuring the essence of Oliver's culture is represented in every dish – wholesome and rustic style, distinctly different to what he learnt in a fine dining restaurant.
Fast track to 2019
Greve was appointed to Senior Sou chef before evolving into the role of Head Chef at 6HEAD. Excited, he embraced the opportunity. He believed the role was his chance to bring all his skills and techniques together. To introduce new palettes, crafted flavours and cooking methods in every dish.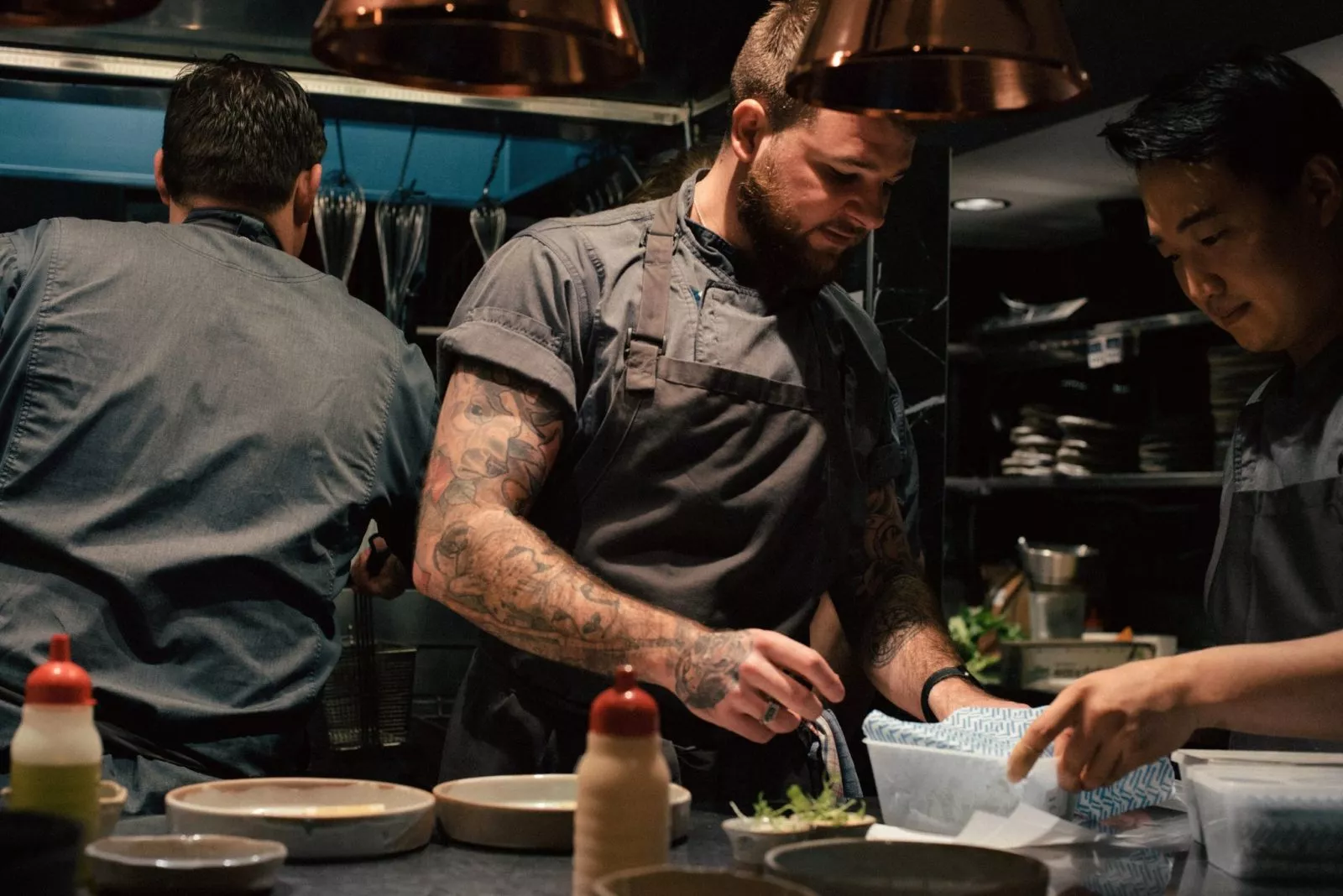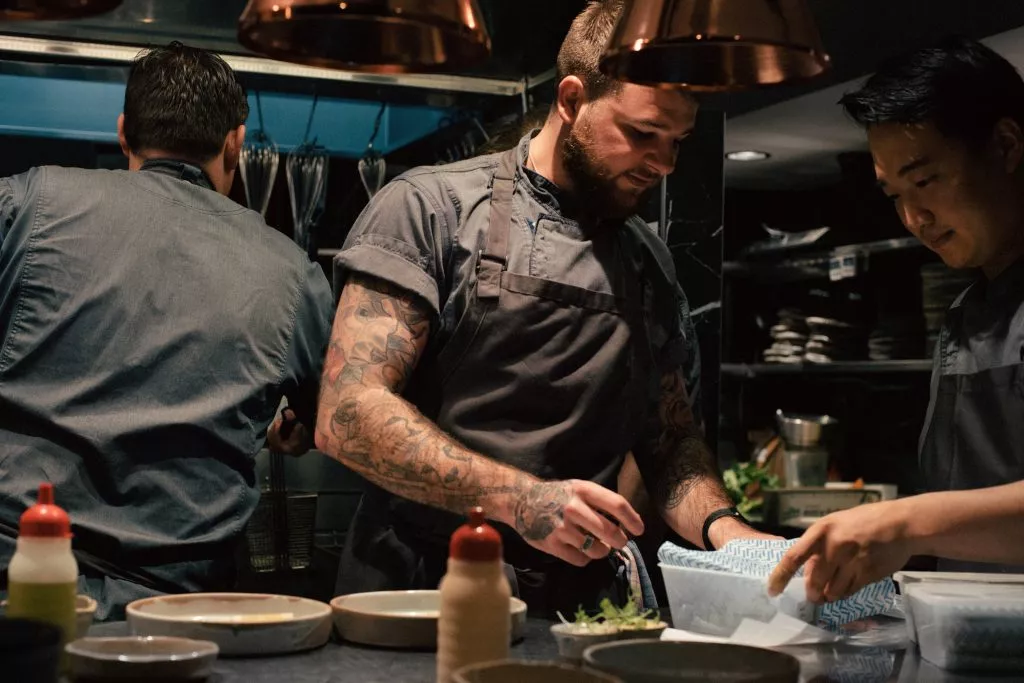 How has Greve's passion and journey influenced the menu at 6HEAD?
For a start, it's influenced by Greve's love for bespoke meat and seafood. With each dish created, Greve & his team strive to be innovative, yet stay true to the brand's essence. 
In collaboration with 'Head of Culinary' Chef Sean Hall, Greve evolved the menu that initially focused on 'something for everyone' to an evolved niche menu that narrates the brand's essence. A celebration of meat and the history of cattle in Australia. Greve offers guests what they want, specialty meat, dry-aged meat from bespoke providores, fresh seafood that includes 6HEAD's renowned Oyster appellation program and seasonal vegetables to complement.
What inspires Greve when evolving the menu each time? 
"Many elements can influence the menu. I think about innovation and pushing boundaries with each dish. I want the produce to be the 'hero' on the plate, for the ingredients to speak for themselves and continue to source the best produce from bespoke local suppliers". Additionally, the surroundings of 6HEAD, overlooking the harbour, was evident to Greve that seafood needed to be celebrated equally to the meat program to complement the harbour views.
What next for one of the passionate chef? 
Greve will continue to offer guests premium steaks in Sydney. A wider range of Australian beef and Wagyu, grass and grain-fed, dry-aged or not. Additionally, Chef will continue finessing every dish's presentation to ensure 6HEAD's distinct signature is reflected. The look, simple yet powerfully aesthetic.
The menu is ultimately a crescendo of Greve's entire culinary journey. His skills, techniques and passion amalgamated into every dish. Thus, transforming 6HEAD's reputation into one of the best steak restaurant destinations in Sydney. A heaven for all foodies and meat aficionados.