When you think about a premium dining experience, you think about succulent steaks, world-class wines, and sensational atmosphere and views. 6HEAD certainly has all that, but we believe the meal is not finished until you've enjoyed an equally premium dessert. 
We believe we serve some of the most Instagrammable Desserts in Sydney. Almost every single component is hand-made in house. Every dish is immensely, undeniably Instagrammable. 
If you haven't been to 6HEAD yet this summer, we've recently crafted a new menu for the season, with four sensational new desserts for you to try.
The Forbidden Fruit is the piece de la resistance of the dessert menu. It was dreamed up by our exceptionally talented pastry chef Julia. She wanted to create an entire dish out of just one ingredient, the apple. It is the epitome of Instagrammable dessert. 
She wanted to use apple every way possible to create one phenomenal dessert, and she succeeded with this dish that uses apple in six delicious and creative ways. 
On one plate, you'll find an apple sponge, a sour apple gel, apple crumble, compressed apple, an apple and bourbon mousse, and apple sorbet. Each component has been carefully designed and plated in a way the complements the rest. Resulting in a show-stopping dessert that speaks for itself. 
Think Snow White's apple, but golden. It is, without doubt, one of the most beautiful desserts you will ever see.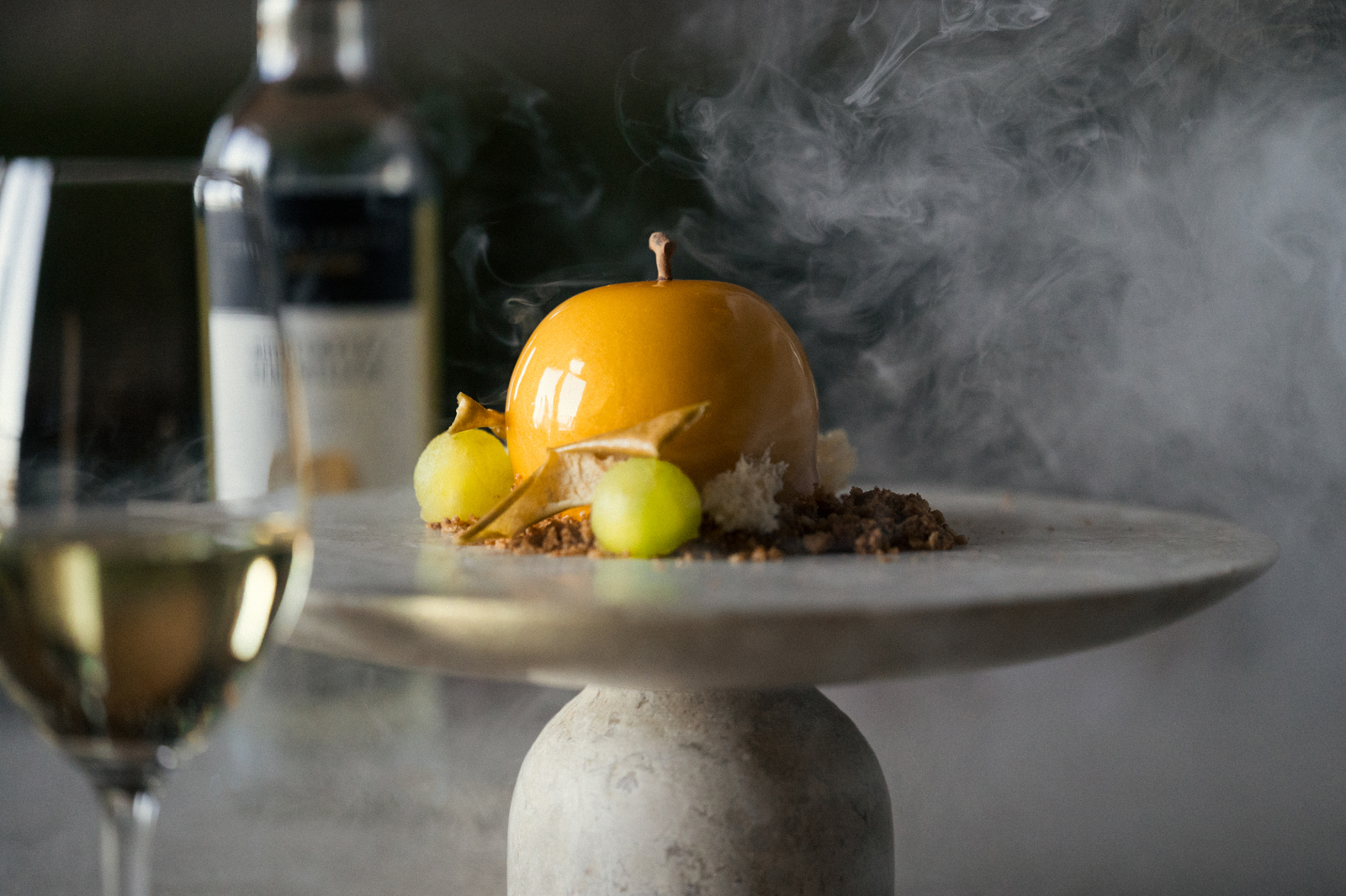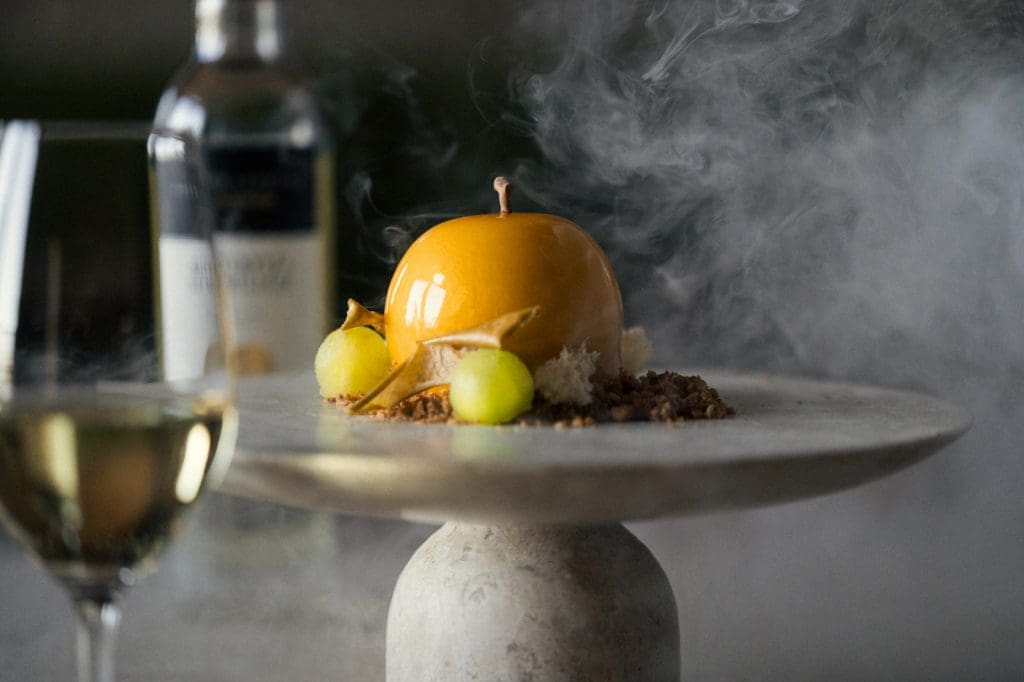 Chocolate & Hazelnut Delice
Every good dessert menu needs a rich, chocolate dish for the chocolate lovers. 
This moreish chocolate and hazelnut delice gets playful with chocolate and different textures. It incorporates a layered delice of chocolate sponge with a hazelnut and dark chocolate crust. It's finished with salted caramel, chocolate mousse, and a beautiful hazelnut ice cream. 
In all, it's an ode to chocolate that was inspired entirely by chocolate, and an excellent balance to the rest of the dessert menu.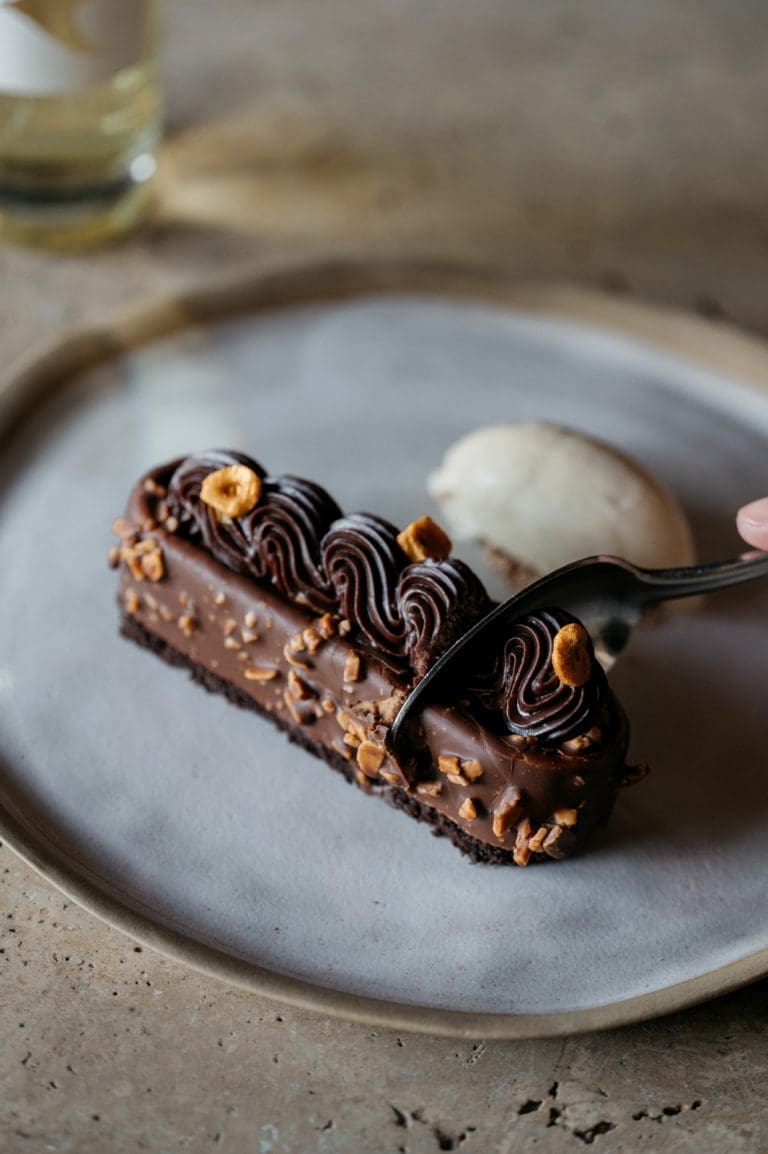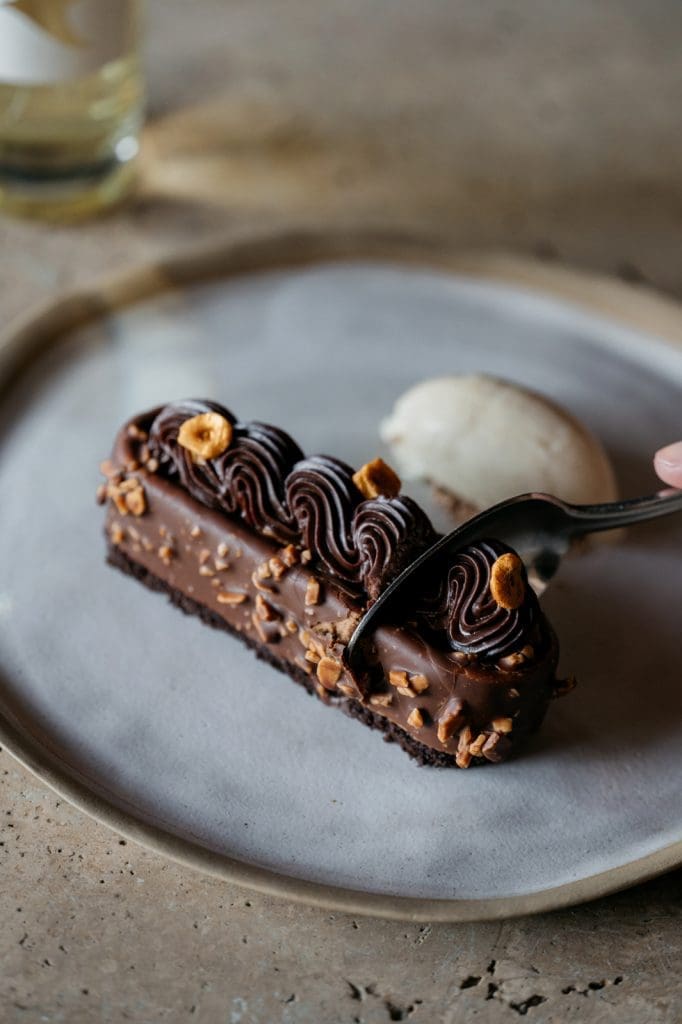 The passionfruit and yuzu tart is an incredibly light and flavourful dessert that acts as a sharp citrusy balance to any rich steak dish. 
It starts with a shortcrust pastry, and is loaded with a tangy yuzu curd, passionfruit gel, Italian meringue, and a zesty berry sorbet. 
6HEAD has offered lemon tarts in the past, but this dish steps it up in two ways. First, the yuzu curd promises something zingy and new, and second, you are served the entire tart on a plate, rather than just a slice of a larger tart. 
It's simple, natural flavours done extremely well, and all presented in a way that's highly Instagrammable.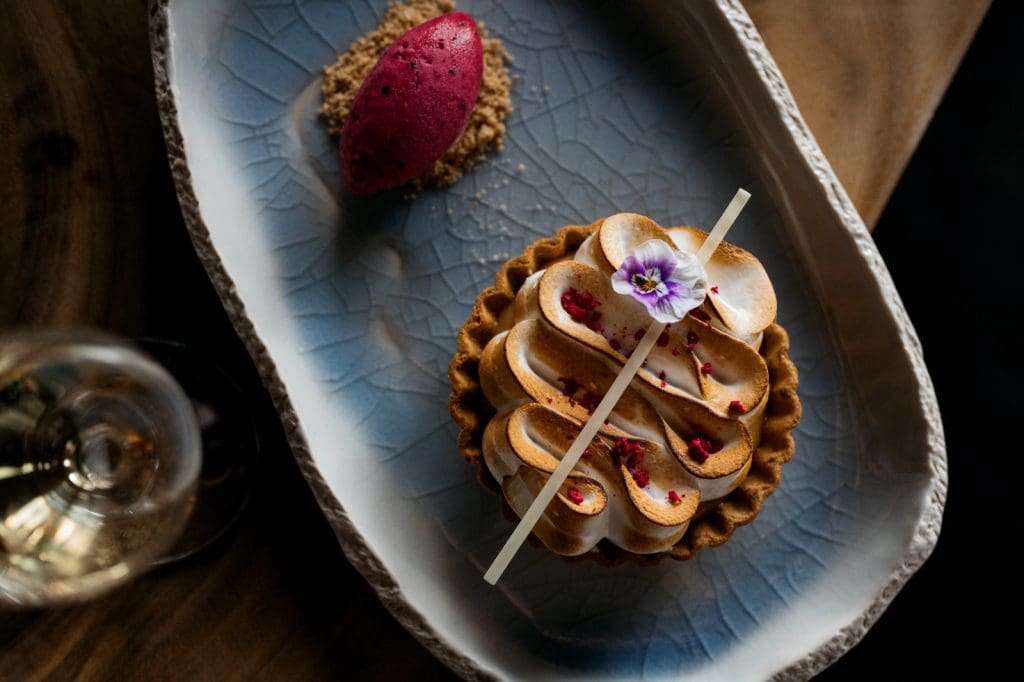 The French Peach Cake is styled on a famous French dish that tastes like summer. 
At its heart, it's a baked clafoutis pudding. It uses locally grown peaches with custard and dehydrated raspberries to create the light dessert with a cosy depth of flavour and rich stone fruit finish. The dessert is topped off with vanilla ice cream. You'll get a fusion of the warm pudding, cool blended peach sauce, and frozen ice cream with every bite.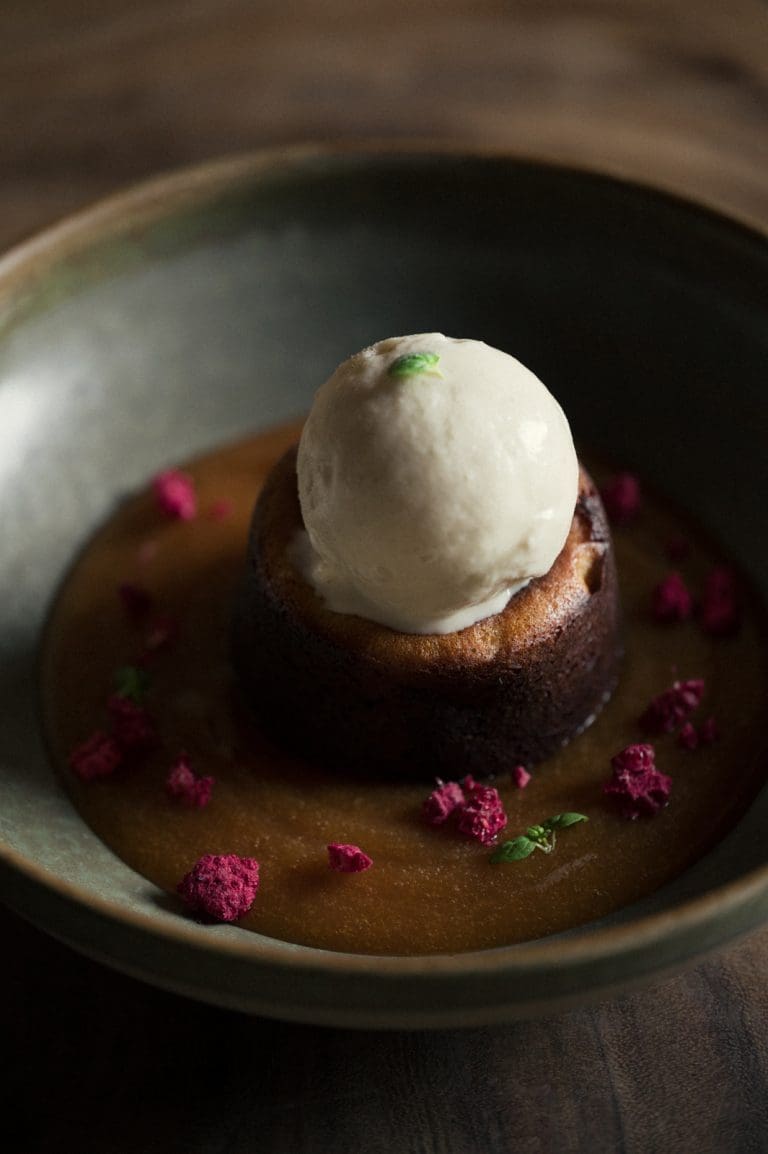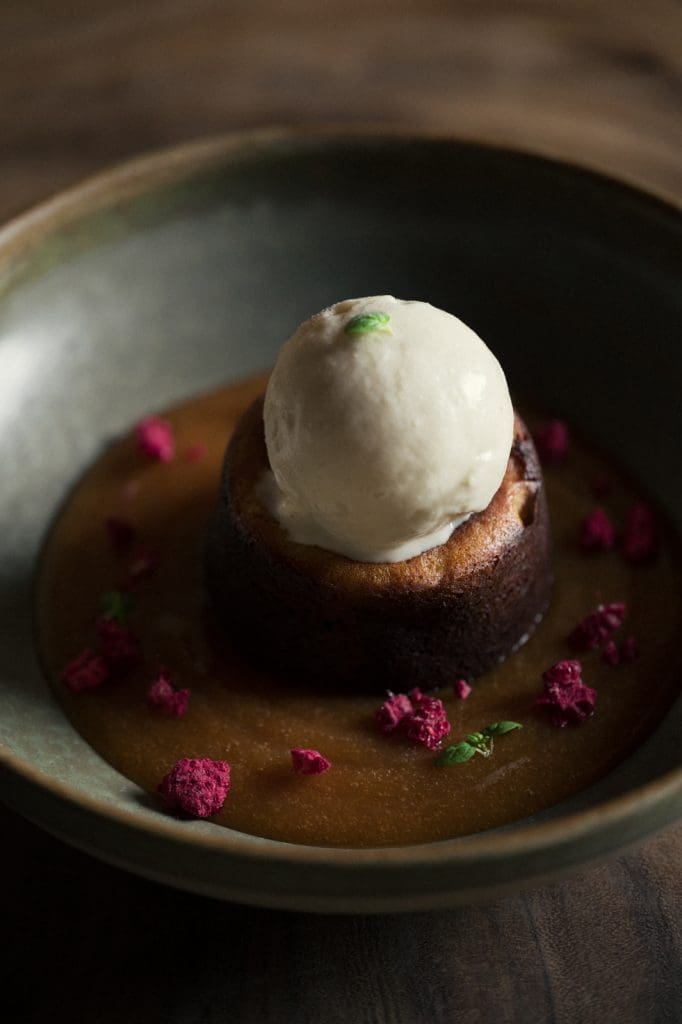 Make your reservation at 6HEAD
These desserts are not to be missed. Neither by your Instagram page or your taste buds. Make your reservation online today to secure your spot and start deciding which dessert has your name on it.