As the seasons change and we start to look forward to warmer weather, our team has been hard at work. Preparing the new summer menu for 6HEAD. 
It's always an exciting and creative time as our head chefs come up with recipe ideas. Trial them, and perfect them into something we're proud to share with guests. 
While there are some staple dishes that will stay on, there are a number of exciting new menu items that are well worth visiting to discover. 
Here are some of the best new dishes available at 6HEAD right now.
Confit Alpine Salmon from New Zealand's Mt Cook brand is one of the best new dishes on the menu. It is served with pea pea puree, fresh peas, horseradish and herby breadcrumbs. It is a lighter, summery dish that's packed with unparalleled flavour and texture. 
The source of the salmon is extremely important in this case. Alpine salmon is the closest thing you can get to wild salmon in a controlled environment. It comes from some of the cleanest water in the world, and is farmed in an ethical, sustainable environment. 
Goddard explains that Alpine salmon has more fat than Atlantic salmon, which makes it "the Wagyu beef of salmon", more fat means more flavour. 
He adds that it is one of his proudest dishes, and that the fresh seasonal green sides help the salmon shine on the plate.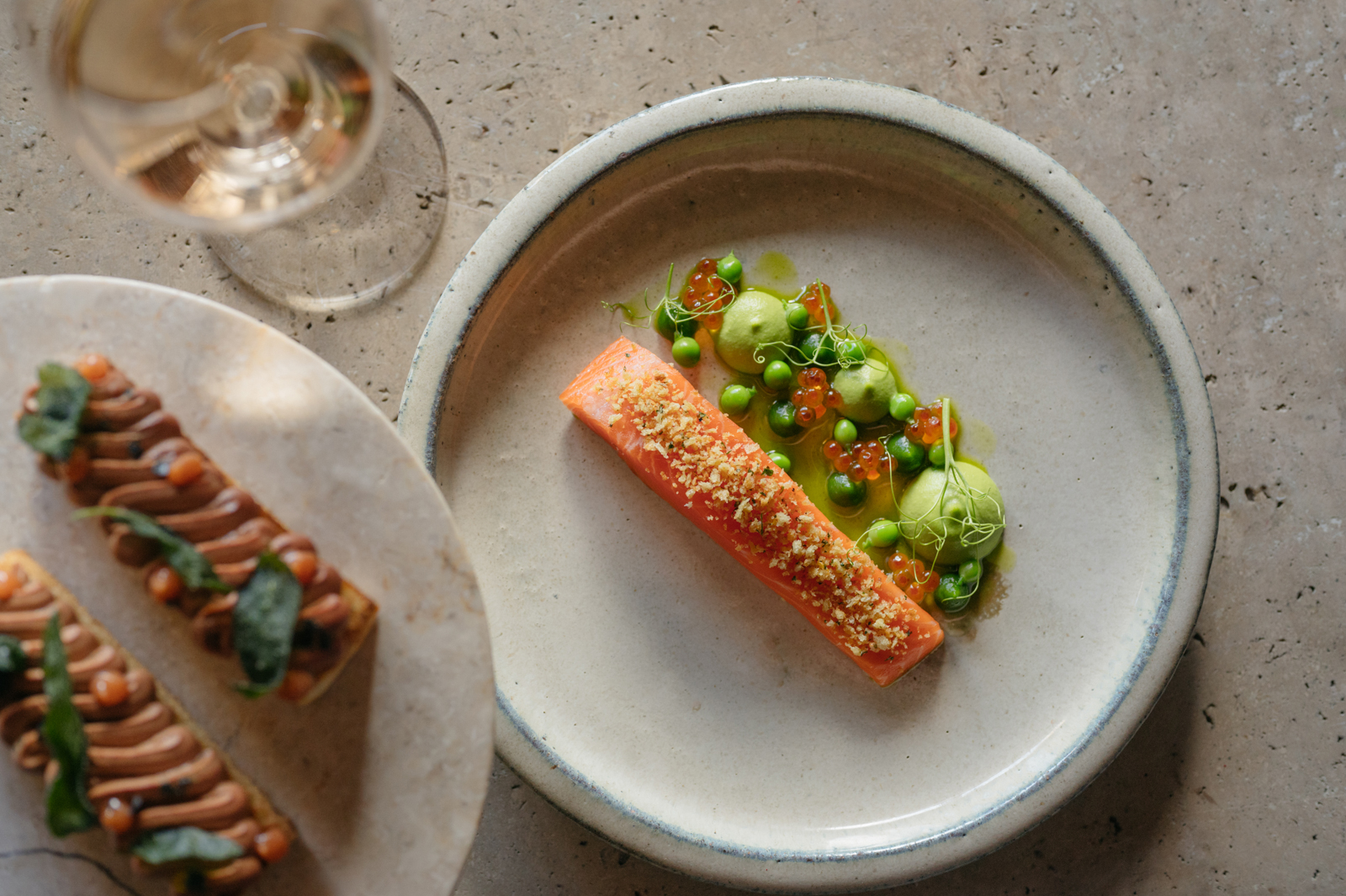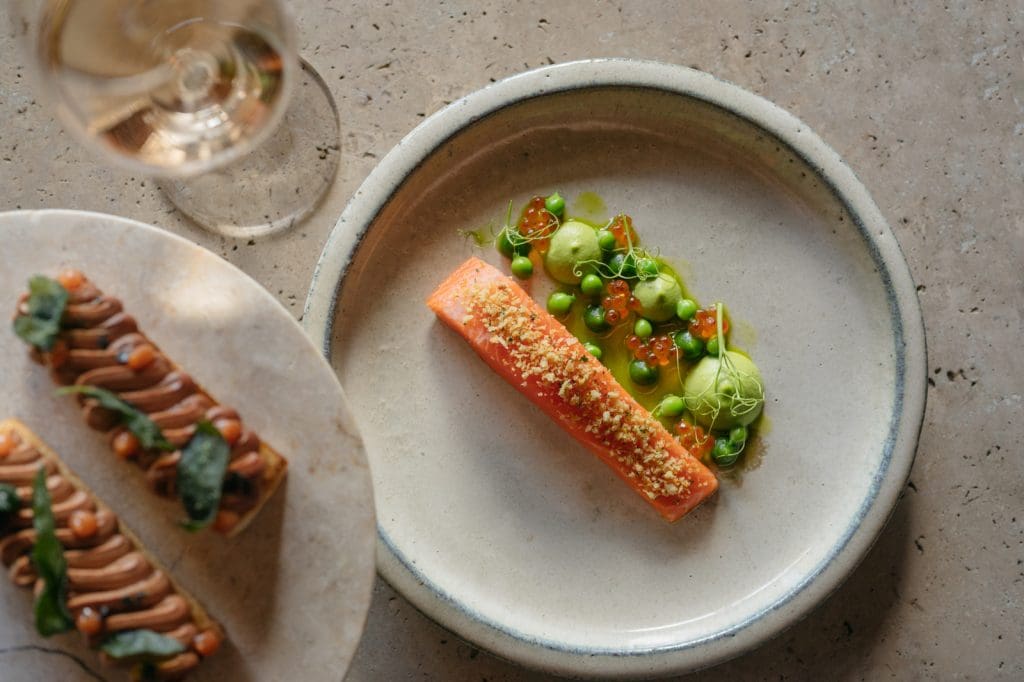 The Sardine Escabeche is something utterly new and incredibly special. It includes pickled Port Lincoln sardine fillets, saffron aioli, pickled vegetables, and parsley oil. A light combination of flavours perfect for the warm weather. 
It was inspired by Chef Goddard's time spent living in London. He often travelled around Europe and enjoyed fresh escabeche style dishes. He wanted to introduce the dish to Australia, and offer something surprising to the new menu.
Goddard adds that this dish is not overpowering or too flavourful, but that it is in fact quite a light nibble.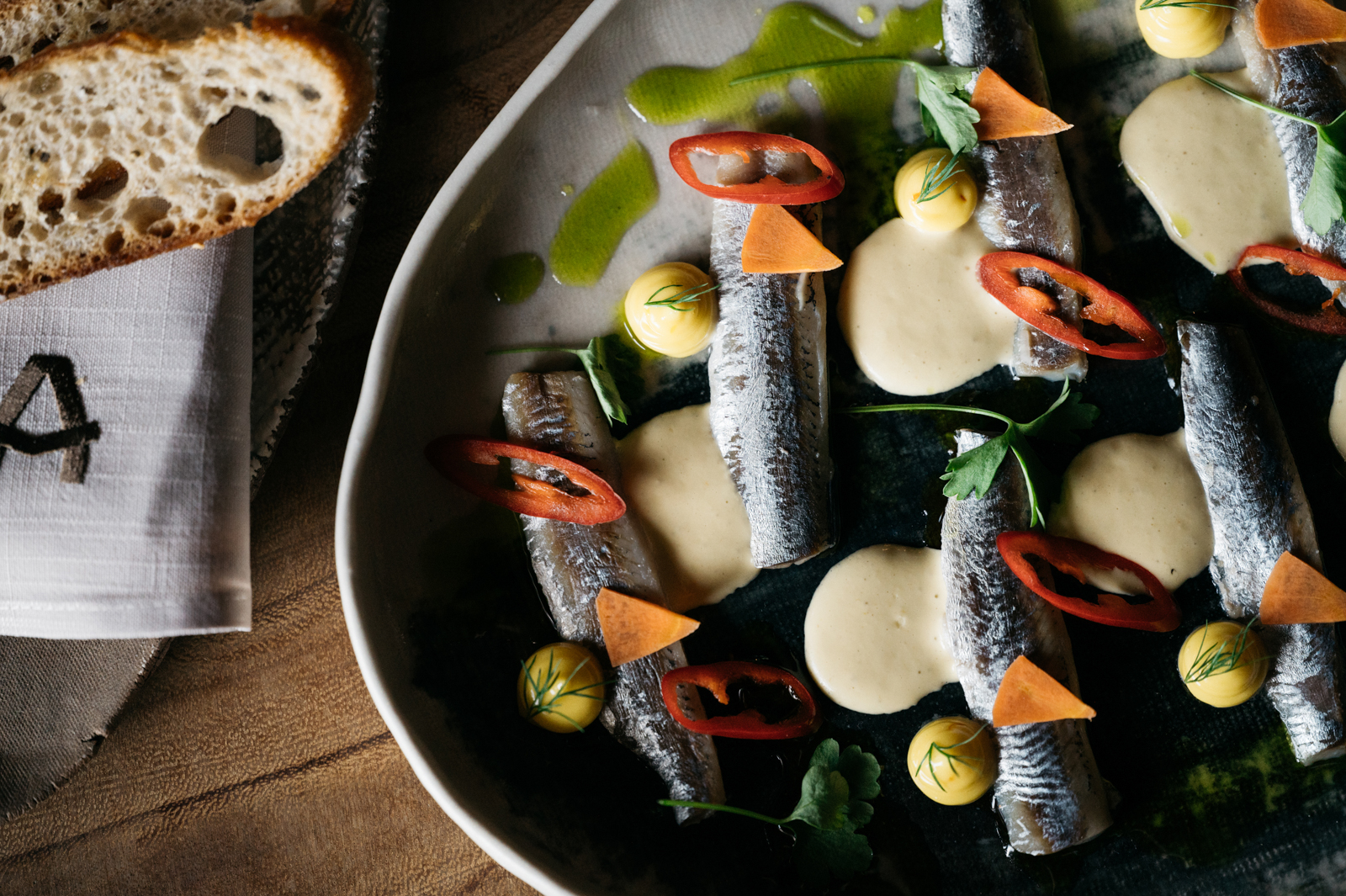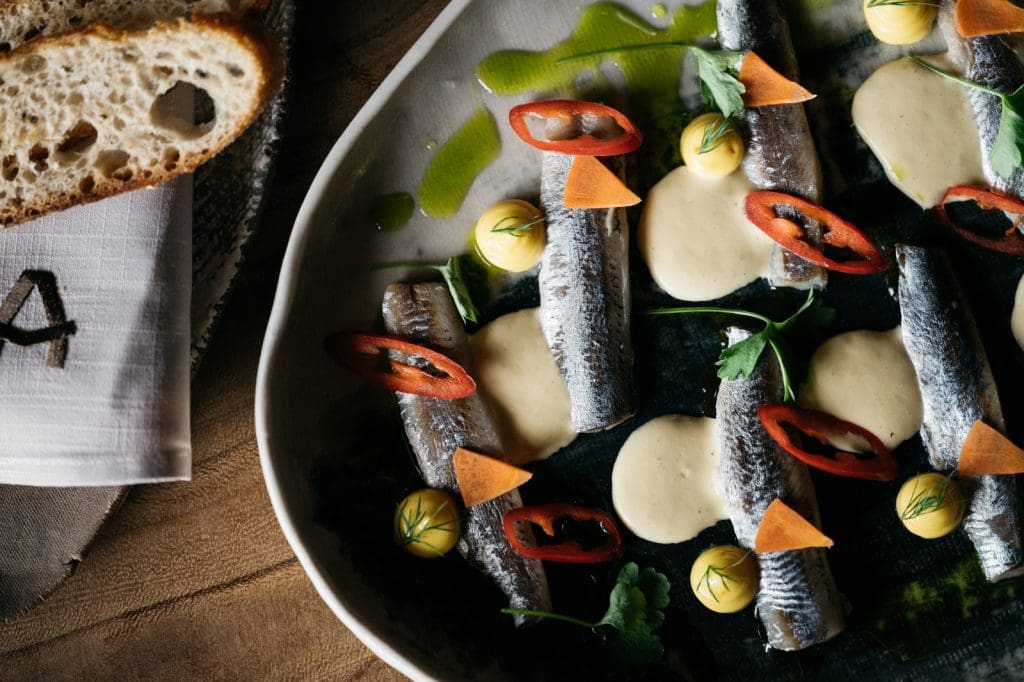 As well as the Alpine Salmon, the Housemade Gnocchi is Goddard's other dish that he's most proud of. 
Chuckling as he explains just how much work goes into the process of creating gnocchi from scratch. Goddard says that 6HEAD has done many pastas on menus in recent years, but wanted to add something new with the gnocchi. 
It's an incredible green dish in a very literal sense, with spinach gnocchi, herb butter, spring vegetables, and Delice de Bourgogne. The cheese, is a brie that is considered to be the best in the world for its powerful, delicious flavours and rich creaminess.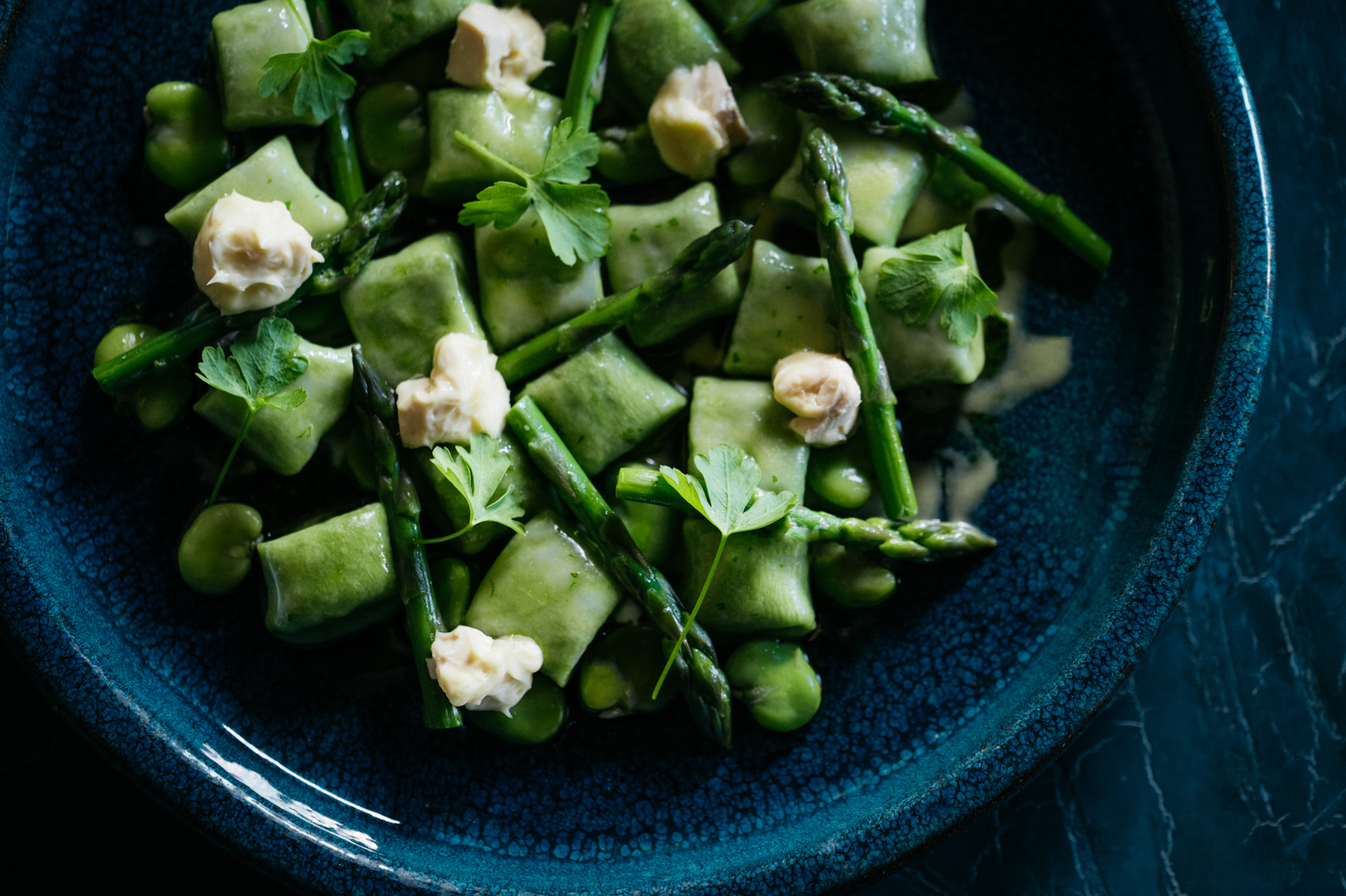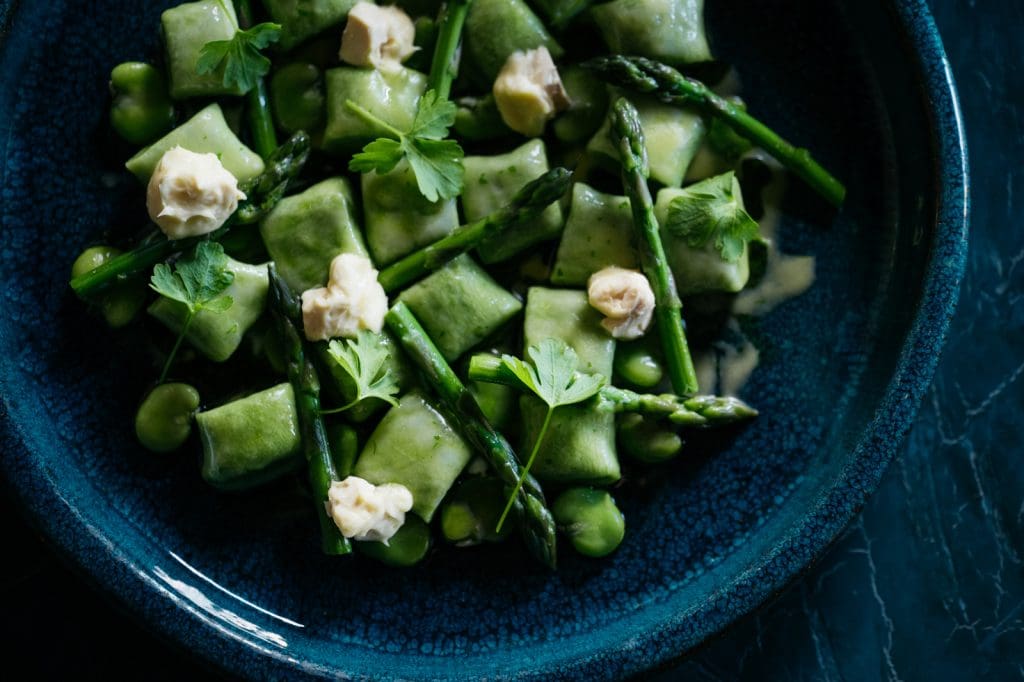 The Tomahawk steak has long been popular as a shared meal at 6HEAD, and now diners have the option of sharing this whole chicken dish as well. 
This dish includes a Lodden Estate free-range 1.5kg chicken, with corn puree, curry leaf jus, and a heap of skinny fries. It can easily feed four people, making it an easy go-to option for hungry groups.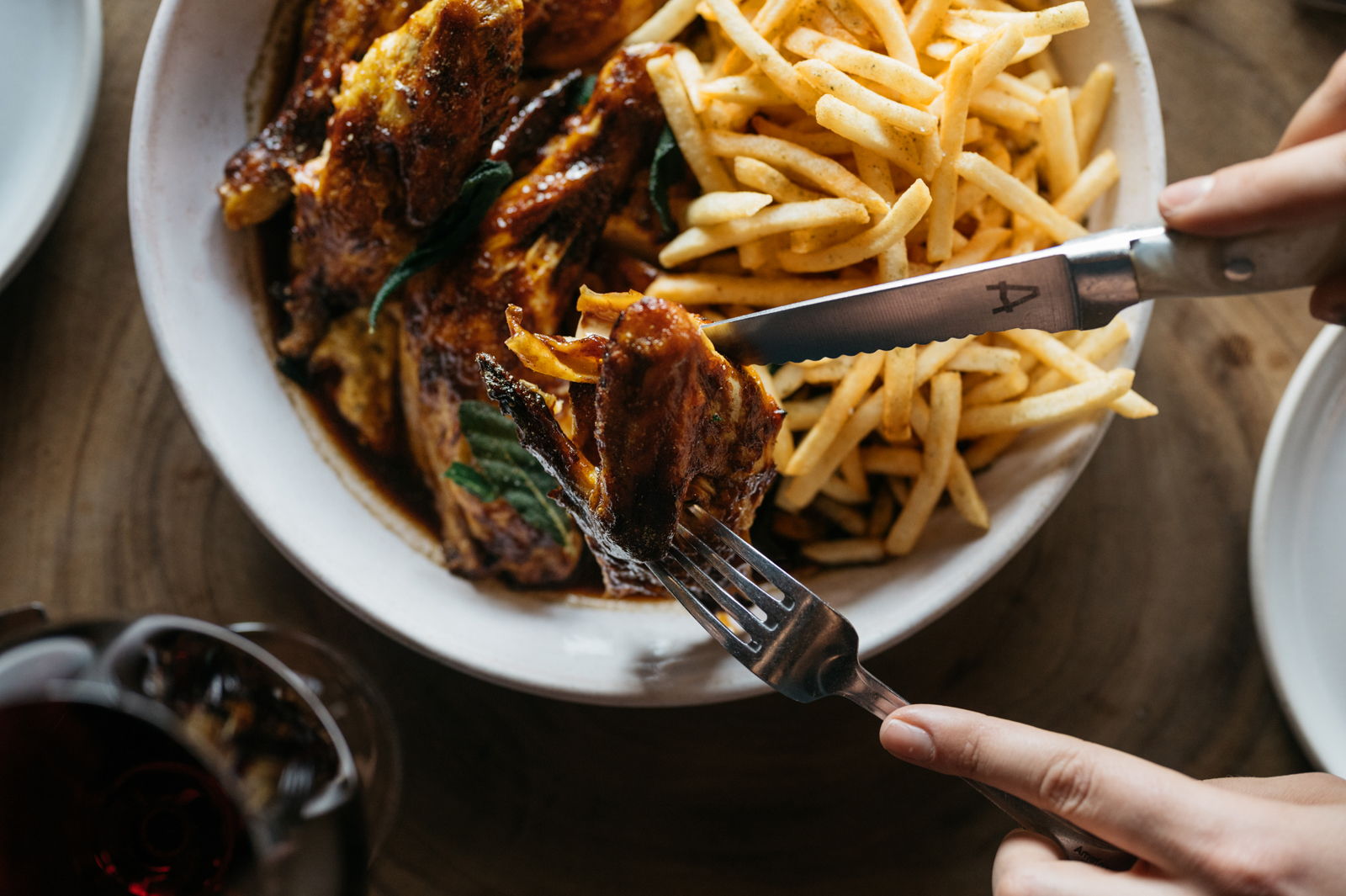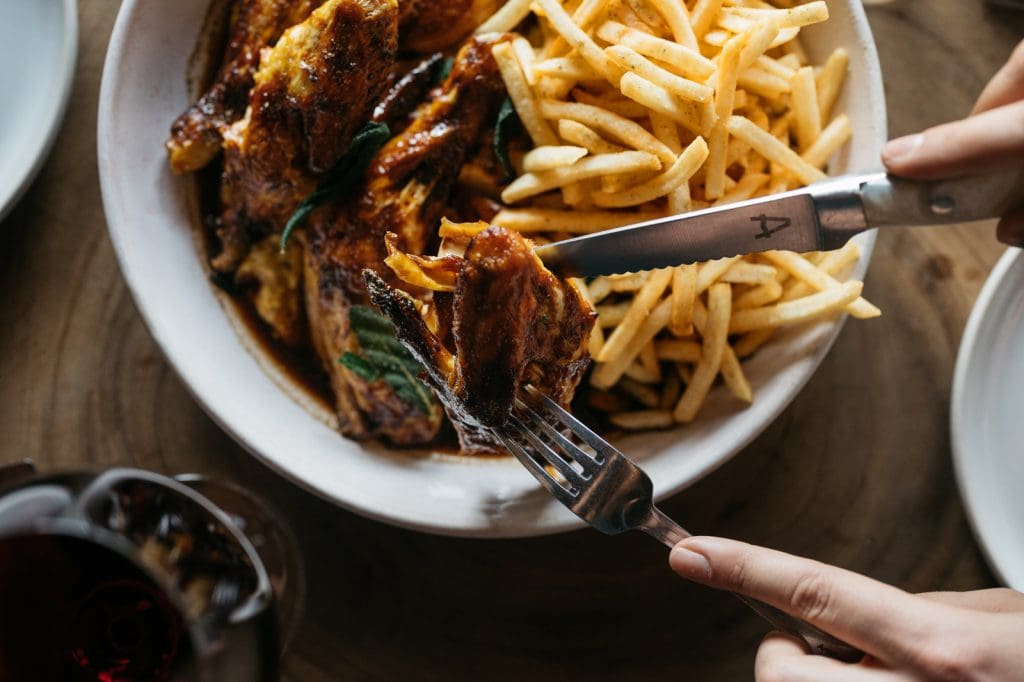 King Mushroom Vol-au-Vent
The King Mushroom Vol-au-Vent is a magical dish so delicious that it could convince many a steak-lover to try this vegetarian meal. 
It includes housemade vol-au-vent shells, with creamed spinach, a pea and parmesan sauce, and a wholegrain mustard mash. It is also served with flair, as your server will bring out the plate with the vol-au-vent and mash, then pour the sauce over the dish at the table.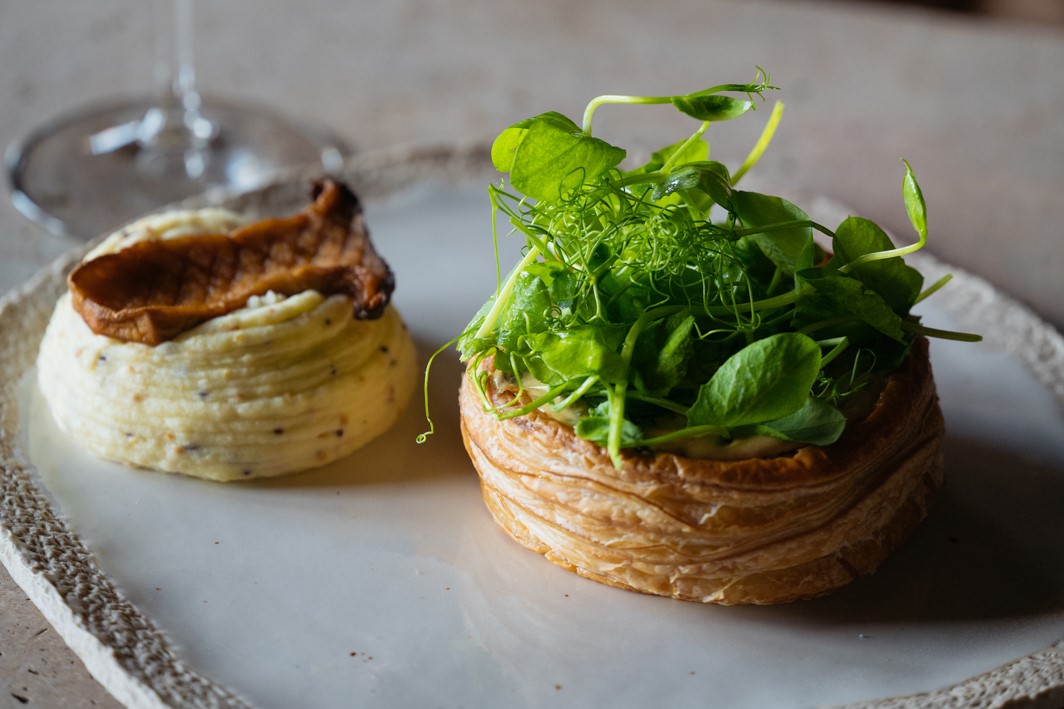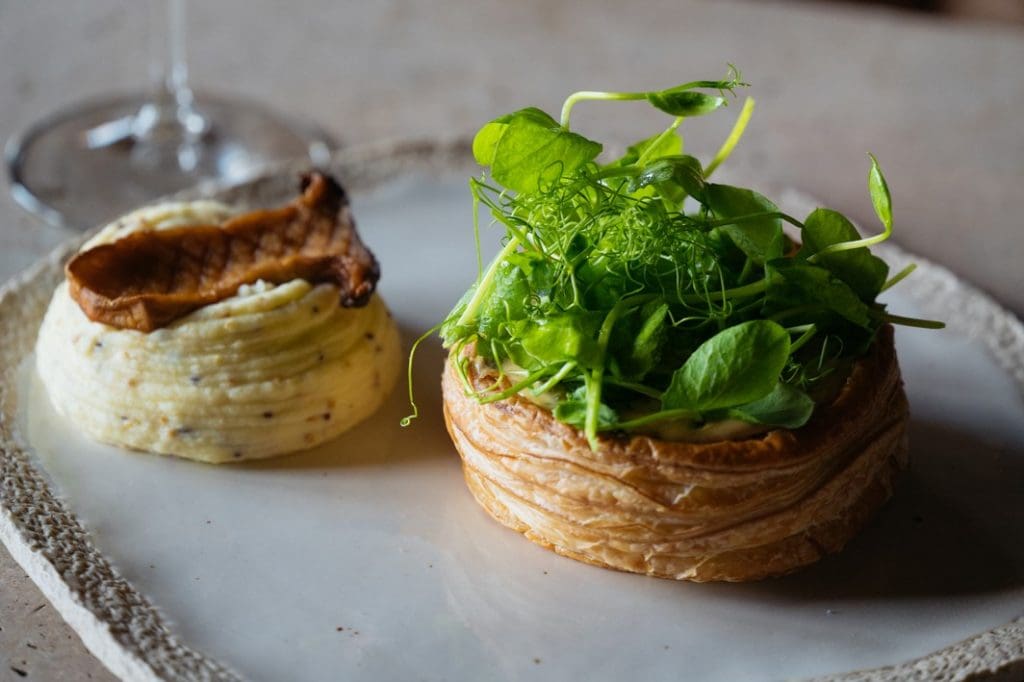 Make your booking at 6HEAD
These are just some of the brand new dishes available now at 6HEAD (not even mentioning the new desserts), so get your summer off to a delicious start by making a reservation online today.