We are excited to re-open our Modern Australian steakhouse, 6HEAD, on July 8th in the heart of the internationally famous and iconic location, Campbell's Stores, Sydney Harbour in The Rocks, after a 3 month closure.
In the spirit of being transparent, closing our doors wasn't easy; hibernation was testing; we missed our guests and yearned to cook for them again. Our staff went through withdrawals. At times, patience was our friend, other times, patience went walkabout.  However, the silver lining was TIME! Within this time, our Head of Culinary Sean Hall and Head Chef Scott Grieve had space to reflect and refine the existing menu to evolve it into an ambitious one that introduces an innovative Dry Aged Program of large premium steaks from bespoke providores Collinson & Co and Tender Valley.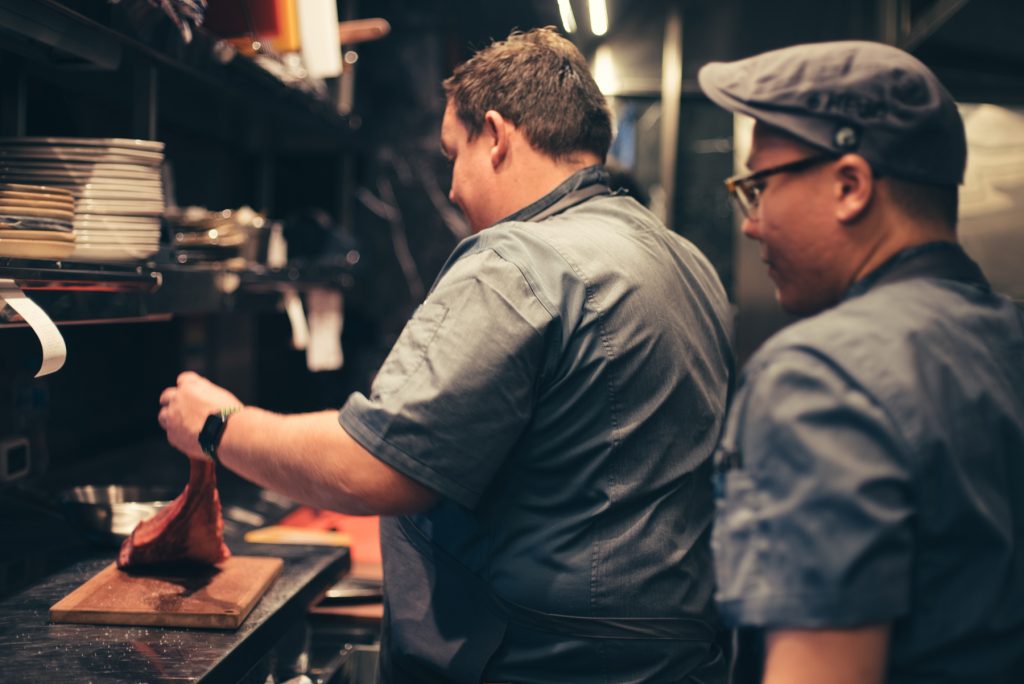 Innovation doesn't exist without tradition; Hall & Grieve draw on the dry-aging old tradition heritage of butcher's handicraft and tweaked it to create a series of exclusive dry-aged meats to match the guest's contemporary and discerning taste. Now, we are ready to kick off the re-opening with a hit of sweetness, nuttiness, bite, flavour, texture and size; a result of dry-aging. Here's the breakdown on what we did and what will be on offer!!
Picture this, large steaks of Rib Eye & Tomahawk put in a cabinet in regulated temperature and humidity. First, the meat is dipped in rendered Wagyu fat and flavoured with Manuka Honey, seasonal truffle, burnt leeks and porcini, whatever the chef chooses for that cut.
This is followed by hanging the meat and letting time and microbes do their magic. Fast track into weeks and then 3months, the fibres within the meat have broken down, making the meat tender. Now imagine cutting into a hard steak with a knife to taking a piece of dry-aged meat that so tender you can cut it with a spoon? That is what drying aging does, that is what you can experience at 6HEAD; bursts of intense flavour and softness that melts in your mouth for a transportative experience.