6HEAD's heart and soul is to share with you the best produce available, environmentally friendly and 100% Australian. With unrelenting passion to keep elevating guests dining experience, and to celebrate the arrival of spring, 6HEAD launched 'The Appellation Oyster Program'.
6HEAD have partnered with an internationally recognised brand 'Australia Oyster'. They bring together over 45 leading oyster growers, operating along the un-spoilt east coast of NSW, which includes renowned 'Appellation Oysters' estuary.
Appellation Oysters is a premium grading program designed for the identification and selection of the best quality oysters available, where only the freshest, juiciest and most premium oysters are accredited Appellation the status, by a generation of experienced farmers.  It is after the Oyster farmers' selection that 6HEAD then source and present to guest's seasonal, premium appellation status oysters of three varieties, Rock Oyster, Rare 'Angasi' and Pacific Oyster.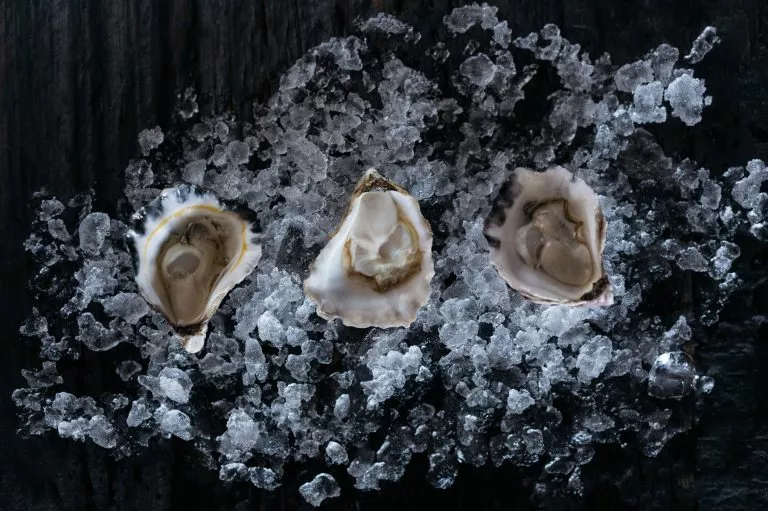 What is special and unique about the farmers we work with, is the intimate relationship they have with the Oysters. The farmers are constantly providing oysters with attention from the moment they are caught or procreated in a hatchery. This includes the conditions in which the oysters grow, ensuring the best environment, growing constantly, without spawning. 6HEAD want to inspire you to experience this same intimacy with the oysters available at the restaurant. Let the best Oysters in Sydney reveal their true nature and allow 6HEAD the opportunity to spoil you.
 There is no better restaurant and Oyster bar in Circular Quay than 6HEAD to experience the best seasonal oysters.  As 6HEAD celebrate the environment and waterfront views surrounding the venue.
For an indulgent bounty of freshly harvested oysters for you to enjoy with white wine and overlooking the iconic harbor views, 6HEAD awaits your arrival.