Sydney is a spectacularly romantic city.
The harbour views are magical, the warm weather is enticing, the sea breezes are balmy, and the dining options are world-class.
Finding the best date restaurant in Sydney means searching down that special place where the food is impeccable, the drinks list is extensive, the view is divine, and the atmosphere is perfect for romance.
That's why we think 6HEAD is the ideal restaurant for a romantic dinner. Here's why.
1. The views
The dining area at 6HEAD looks out over Sydney Harbour, with the Opera House directly out the window.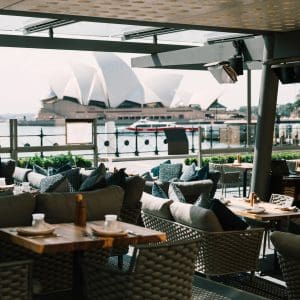 On a clear day with blue skies and the cool green-blue of the waterfront, it's the kind of view you would expect from a postcard – except you'll be sitting in it.
This spot is especially beautiful as you dine with us in the evening and the sun slowly sets, making this spectacular scenery all the more dramatic and romantic.
2. The food
6HEAD is one of the city's newest restaurants, and offers some of the best fine dining in Sydney.
Peruse the mouth-watering menu to see the range of options and start deciding which dish you'd most like to try.
Our specialty lies in steak, with six decadent cuts to choose from; rib-eye, eye fillet, sirloin, rump, T-bone, and scotch fillet. These steaks have come from trusted meat purveyors, and executive chef Sean Hall has crafted a menu that highlights their flavours, textures, and quality.
Also on the menu you will find a variety of fresh seafood, prepared and served to perfection.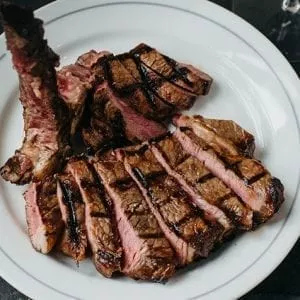 3. The atmosphere
6HEAD is an example of excellent Sydney fine dining, yet it is not pretentious or overly formal.
Even if we are your pick for a first date restaurant, you will never feel like the setting is too strict to enjoy a great conversation and truly get to know one another.
The atmosphere is warm, welcoming, and always thriving with the hubbub of a large room of happy diners enjoying the meals, views, and each other's company.
6HEAD sets the scene for a dreamy date like no other, and is easily a top romantic restaurant in Sydney.
4. The drinks
Whether it's first date jitters, a special occasion that requires a celebratory cocktail, or simply a fun Saturday night out, 6HEAD offers a full drinks menu and bar to quench any thirst.
The wine list has been hand-selected to cover a variety of geographical areas, wine types, and occasions. If you are unsure about which drop will best set the mood for your date, don't hesitate to ask for a recommendation from your waitstaff.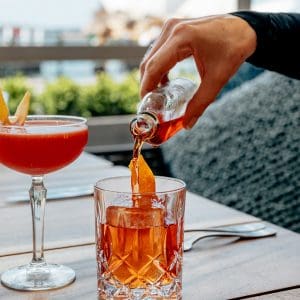 The drinks menu is complete with a number of beers and ciders, as well as all your favourite cocktails, from a summery Aperol Spritz to a range of specialty cocktails named after our favourite steaks.
No matter if you're searching for the perfect blind date restaurant or the most romantic restaurant in Sydney for you and your long-time love, 6HEAD has all the magical atmosphere, food, drinks, and views you could need to woo that special someone.
Book online now to secure a spot in our restaurant dining area and your loved one's heart.