Experience 6 HEAD this Valentine's Day with a five course curated menu by Executive Chef Sean Hall and Head Chef Scott Greve.
Spoil the one you love with uninterrupted views of Sydney Harbour.
Valentine's Day Dinner at 6HEAD
6HEad is now fully booked

14th February 2022
Valentine's Day is the one day of the year to be over-the-top and romantic.
It's the day to woo your loved one, whether you've been together just a handful of months, if you're newly weds, or if you're celebrating 50 years of wedded bliss.
For those unsure about Valentine's Day ideas, you can never go wrong with one of the most romantic restaurants in Sydney – 6HEAD.
Show you the love with our special Valentine's Day dinner. Here's what you can expect for Valentine's Day 2022 with 6HEAD.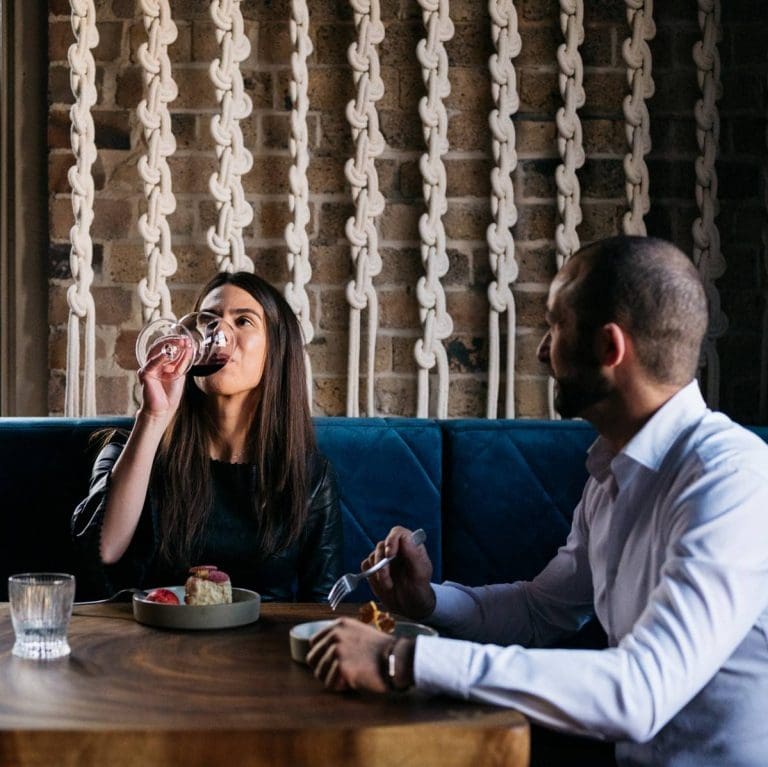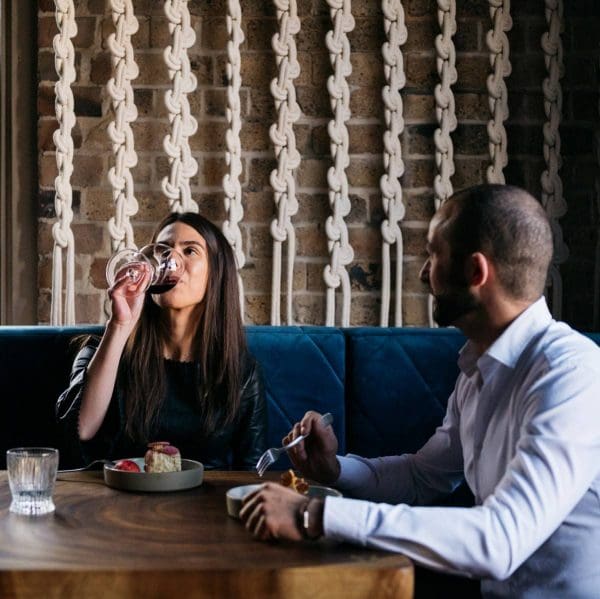 A premium Valentine's Day dinner in Sydney
6HEAD is one of Sydney's newest restaurants, but also one of the finest.
We are a premium steak restaurant inspired by Sydney's colonial roots, even naming ourselves after the first six heads of cattle brought to our shores. Today, we lean into Australia's reputation for incredible cuts of steak, with exclusive cuts, each of which is aged on site.
This Valentine's Day in Sydney, we're offering a specially curated menu for the most romantic day of the year with the option to added wine pairings for each dish, selected by our Head Sommelier.
This carefully crafted menu will feature both our exceptional steak, and our fresh, delicious seafood.
Book now to secure a seat for you and your loved one.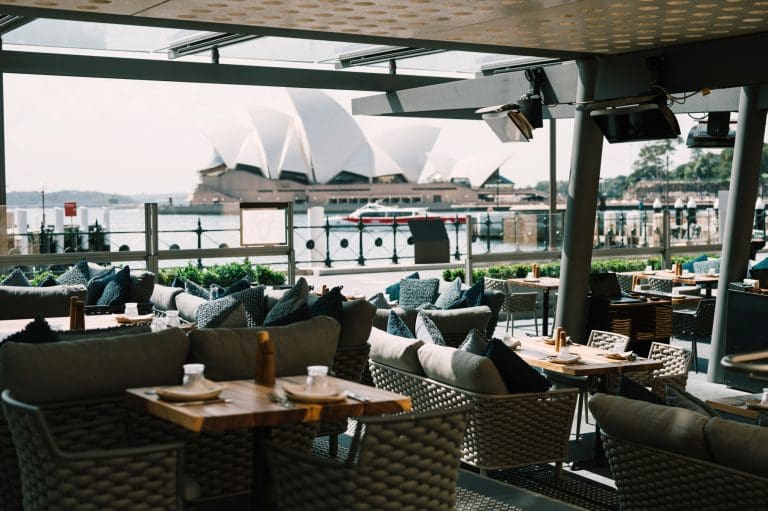 The most romantic Valentine's restaurant
6HEAD is committed to creating the most romantic atmosphere for any Valentine's Day dinner in Sydney. In addition to our chic dining area and premium furnishings, our restaurant offers unsurpassed views to fully complete the romantic experience.
Our enviable position in Circular Quay overlooking the iconic Sydney Harbour makes us one of the best romantic restaurants in Sydney with a view. You and your date will be able to soak in uninterrupted views of the Opera House and the iconic Sydney Harbour Bridge. Your special someone will cherish memories of Valentine's Day 2022 at 6HEAD long after dessert is served!
6HEAD is exclusive to Sydney, so if you're new to 6HEAD, there are only a few basics to know before you visit.
We are a Modern-Australian steak restaurant, yet our meals are elevated far above the typical expectation those words might create. Our menu also offers an array of the freshest seafood in Sydney, so there's something for everyone to enjoy.
We use fresh, seasonal ingredients and cutting-edge culinary techniques to create a magical guest experience, whether you're looking for a romantic date night, or a simply exquisite meal any night of the week.
Executive Chef Sean Hall is an award-winning genius when it comes to planning and preparing meals, and his curated menu is paired elegantly with a hand-selected collection of local and international wines.
Ready for romance? Make your booking with 6HEAD to spend this Valentine's Day with your other half in one of the most romantic restaurants in Sydney.
If you have any personal requests that would help make your Valentine's Day special, don't hesitate to get in touch and we will do what we can to make it a night as memorable as it is romantic.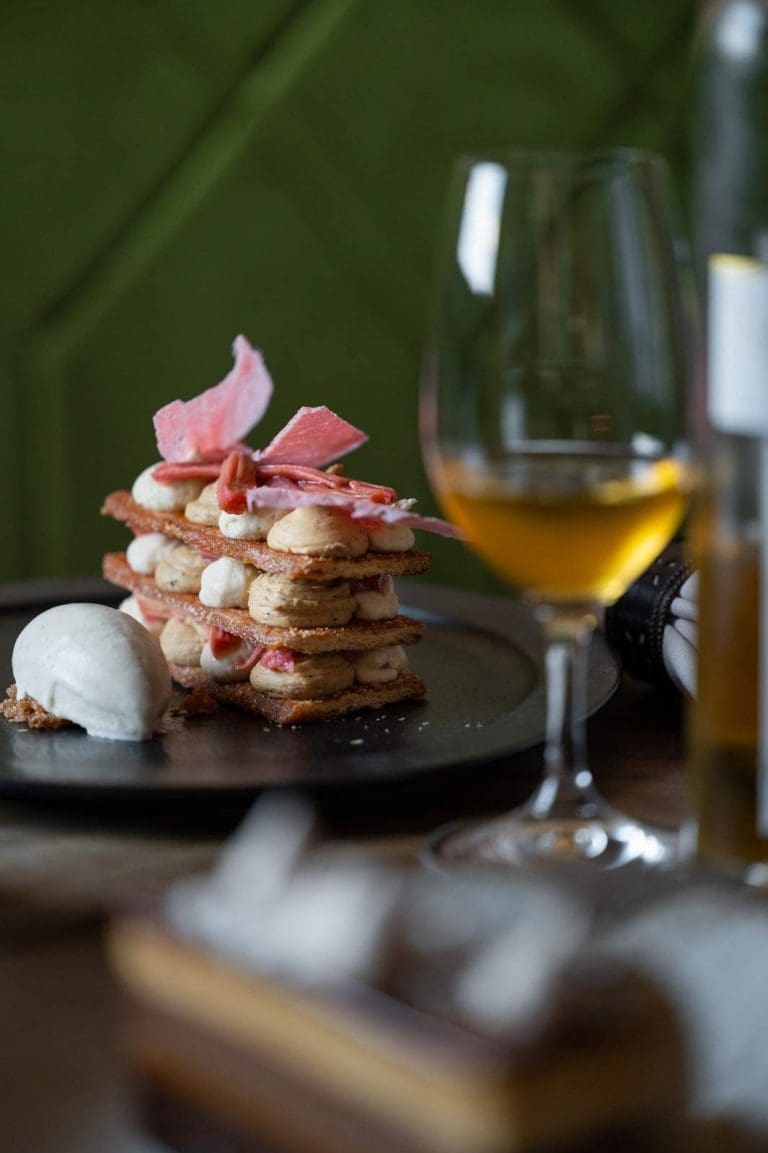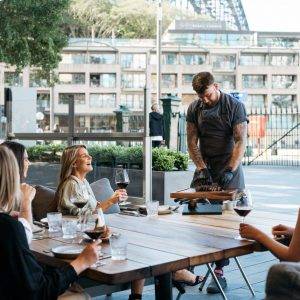 To secure your reservation at 6HEAD for Valentine's Day dinner, we require full payment at time of booking. For cancellations, a full refund (minus fees) will be granted up to and including Thursday 10th February, 2022. There will be no refund after that date.