A celebration of food, where the old world meets the new.
6HEAD X THE BEARDED BAKERS Presents

One Night Only
Wednesday 24th February
Starting at 6pm
$250 per person
(min booking size – 2)
6HEAD and The Bearded Bakers team bring you an elevated immersive dining experience incorporating traditional foods of the middle east from mother Nabila with 6HEAD's unique perspective of flavour profiles, textures, cooking techniques and presentation to bring you a once in a lifetime experience by the harbour.
Greeted like family on our terrace; you will enjoy Moroccan mint tea, spiced nuts and handmade mountain bread prepared in traditional ways before you are seated for an immersive modern middle eastern dinner with the soothing ambient sounds of the Arabian Oud and Darbuka.
Meant to be shared, this experience includes a welcome cocktail, multi-coursed sensory sharing menu and finished with the world famous Knafeh.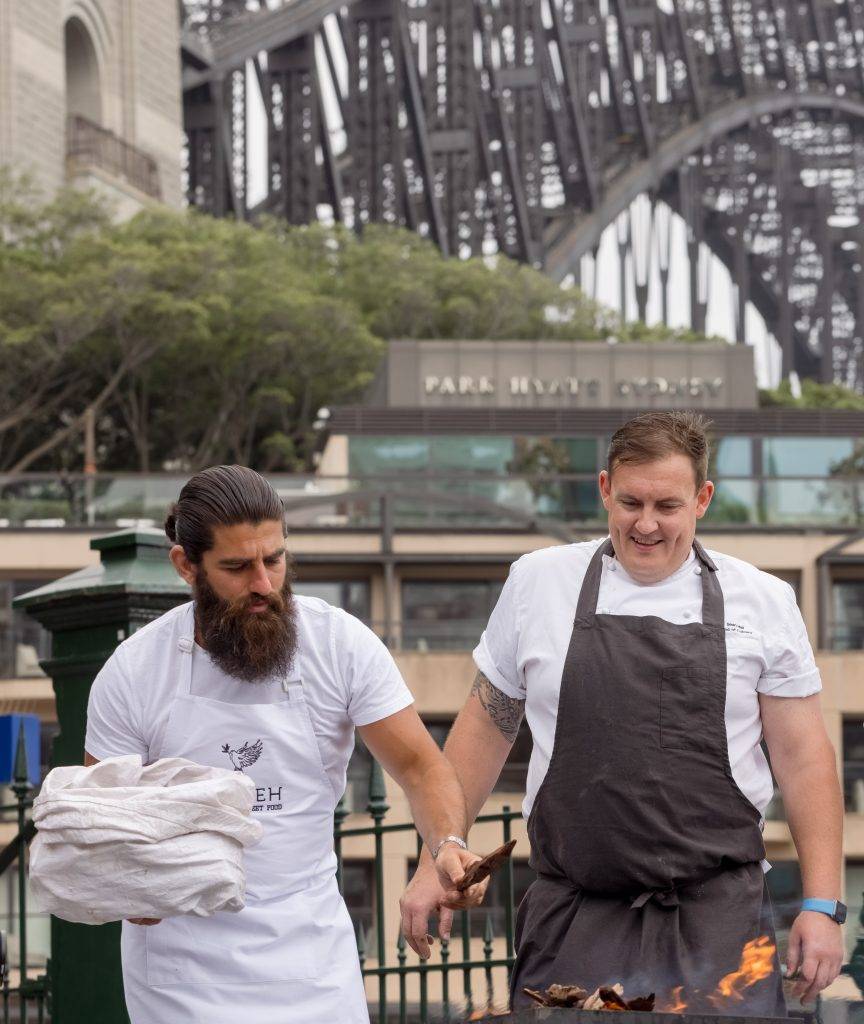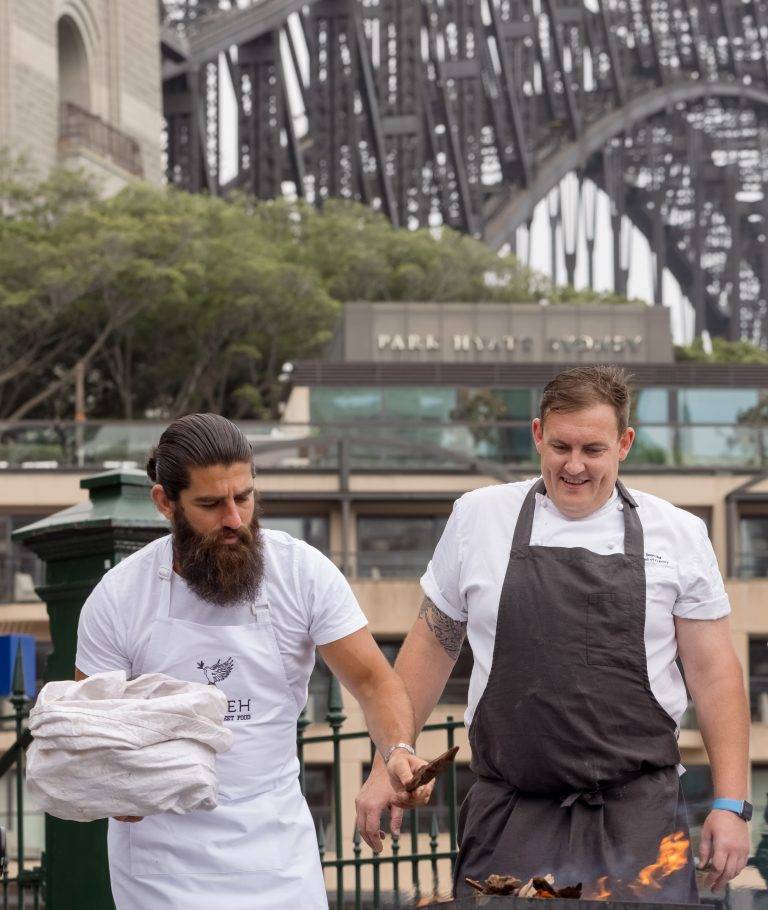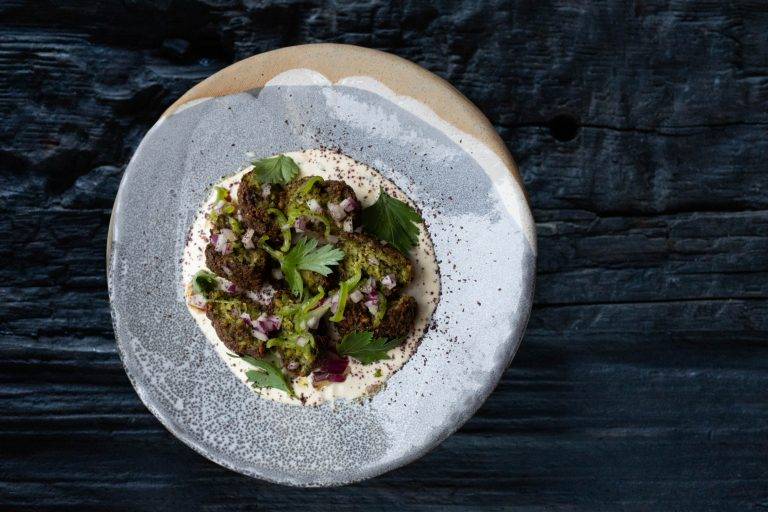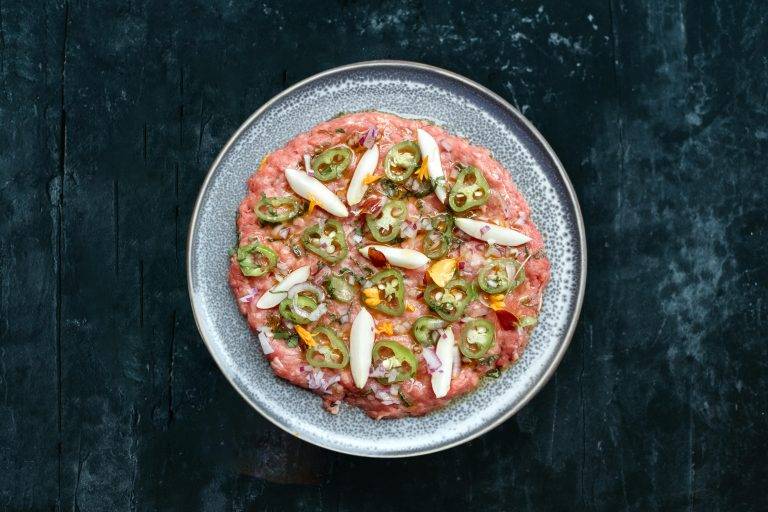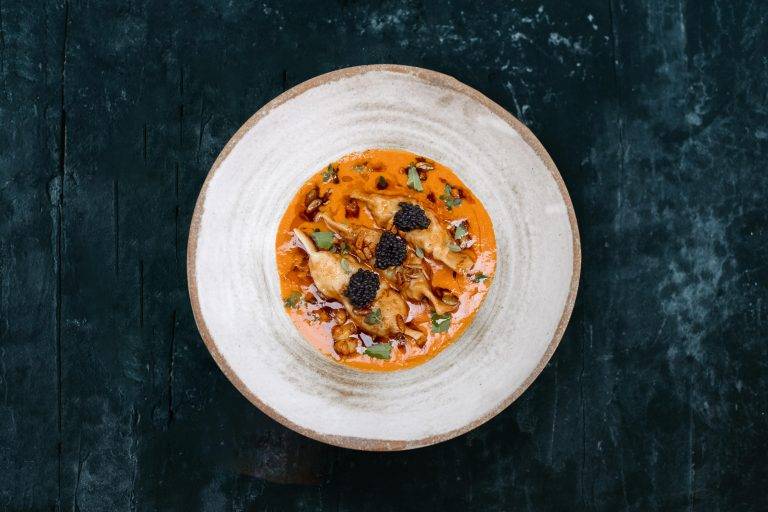 "a modern classic is created"
Served sharing style, this menu features cultural dishes by Mother Nabila presented by Executive Chef Sean Hall in true 6HEAD style.
Welcome Cocktail
Levantine Vine
Skyy vodka, Chambord, Arak, vanilla syrup, pink grapefruit, cranberry, grapes, soda
The Main Affair
Baba Ghanough (Smokey Eggplant Dip), Hummus, Capsicum Labne, Kibbeh Nayeh (Lamb Tartare), Fatet Batenjan (Fried Eggplant), Falafel, Samke Harra (Spicy Baked Fish), Lobster & Caviar Shish Barak (Dumplings), Shirazi Salad (Persian Salad), Mujadara (Lentils & Rice), 6HEAD Tomahawk and Musakhan (Sumac Spiced Chicken)
To Finish
The world famous Knafeh with booza and candied praline
Liquid Muhallebi (Moo-Hull-Lebi)
Amaretto, wild turkey, pistachio ice-cream, bunny honey, lemon juice, crushed baklava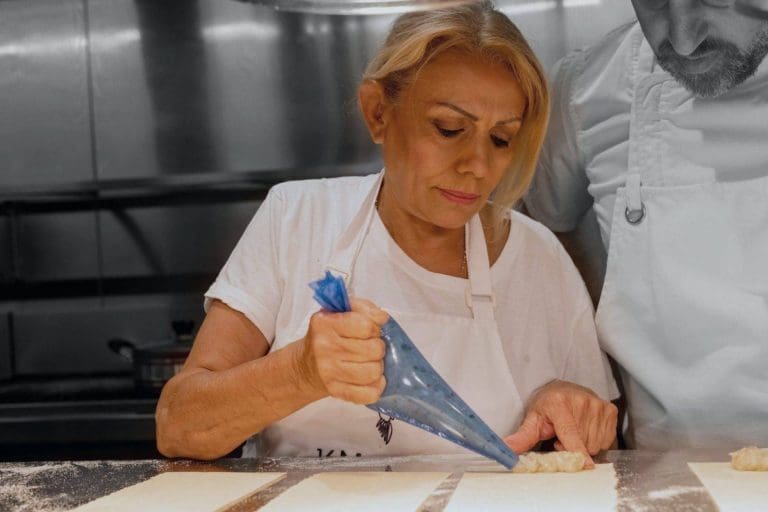 To secure your reservation at 6HEAD for The Old City event, we require credit card details. This is to hold your table. Nothing will be debited from your card when making the booking, however, if you cancel after the 19th February, or arrive with fewer guests, or fail to show up for your reservation, you will be charged a cancellation fee based on the amount of the set menu and the numbers of guests not attending.