For the true gastronomes and culinary connoisseurs, 6HEAD is offering the chance to enjoy the ultimate in fine dining with an exclusive dining experience. 
Once a month, award-winning 6HEAD Executive Chef Sean Hall and Head Chef Scott Greve will invite upto 40 guests to enjoy a premium four-course dinner, specially curated for the evening. Sean will walk guests through the ethos and inspiration behind each dish, offering a rare glimpse into what makes 6HEAD one of the most highly regarded fine dining establishments in Sydney.
Note this is an exclusive one night only Chef-hosted restaurant experience held on a Wednesday. If you'd like the chance to sit at the chef's table at one of the best restaurants in Sydney, book now.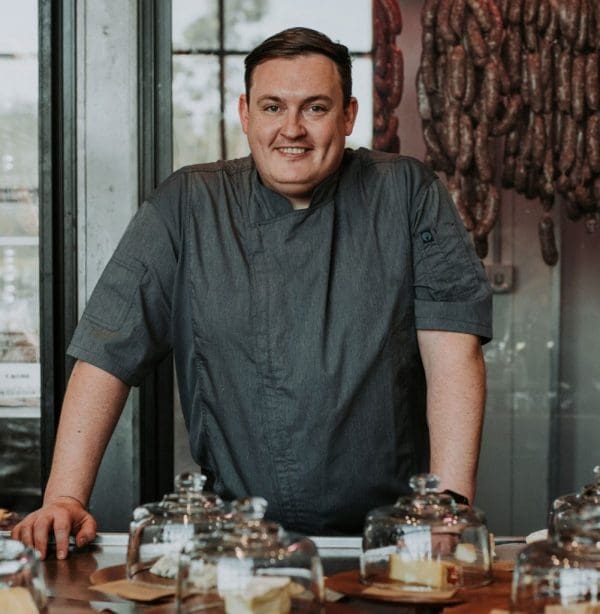 Meet our award-winning Executive Chef and enjoy a unique dining experience at 6HEAD
Reserve your table for the chance to be apart of our exclusive chef-hosted dinner at 6HEAD.
Our next event will be held on:
Wednesday, 29 September 2021 6:30 pm Sharp

$250 Per Person To secure your reservation at 6HEAD for the Chef Hosted Dinner, we will require full payment. When making your booking you will be given the option to make payment.
For cancellations within 7 days of the event date you will forfeit 50% of your ticket fee.
For cancellations within 14 days of the event date you will forfeit 20% of your ticket fee.
Paypal/Stripe/Credit Card processing fees are not included in any refunds.
We are covid safe. Any covid rules and restrictions in place will be adhered to by guests and the venue. In the event that the vivid experience cannot take place due to covid restrictions you will be given a full refund.