For the true gastronomes and culinary connoisseurs, 6HEAD is offering the chance to enjoy the ultimate in fine dining. With the exclusive Chef Hosted Dining Experience.
Once a month, 6HEAD's Head of Culinary Chef Sean Hall invite up to 40 guests to enjoy the Chef Hosted Dining Experience. A premium six-course dinner, specially curated for the evening. The Chef will walk guests through our featured providore and the ethos and inspiration behind each dish on the exclusive menu. Offering a rare glimpse into what makes 6HEAD one of the highest regarded fine dining establishments in Sydney.
Note this is an exclusive one-night-only experience. If you'd like the chance to sit at the chef's table at one of the best restaurants in Sydney, Book Now, and the 6HEAD team will confirm your seats.
WHAT TO EXPECT FROM THE CHEF'S TABLE DINING EXPERIENCE
Executive Chef Sean Hall has humble roots on a cattle farm in Johannesburg, South Africa. It's this background that gave him his first appreciation of the importance of looking after the animals, and the ways that beef raising can alter the final product. 
More than just an interesting story, Sean's background helps to colour the 6HEAD ethos, and his years working around the world with top chefs honed his skills to where they are today. 
As such, the Chef Hosted Dining Experience is something truly special. 
You can expect each morsel of this six-course dinner in Sydney to be well planned, well crafted, and beautifully served. From the flavour to the colours, textures, and presentation, Sean prepare each dish with the kind of attention and experience that you'll only find in a world-class restaurant. 
This experience brings together those who love and appreciate great cuisine and hand-selected wines from our award-winning wine list for a magical and unforgettable evening. 
It's the perfect birthday or anniversary surprise for a loved one, or a decadent and delightful treat for yourself.  
Download the sample menu below for a taster of what you might enjoy, and Book Now to claim your seats.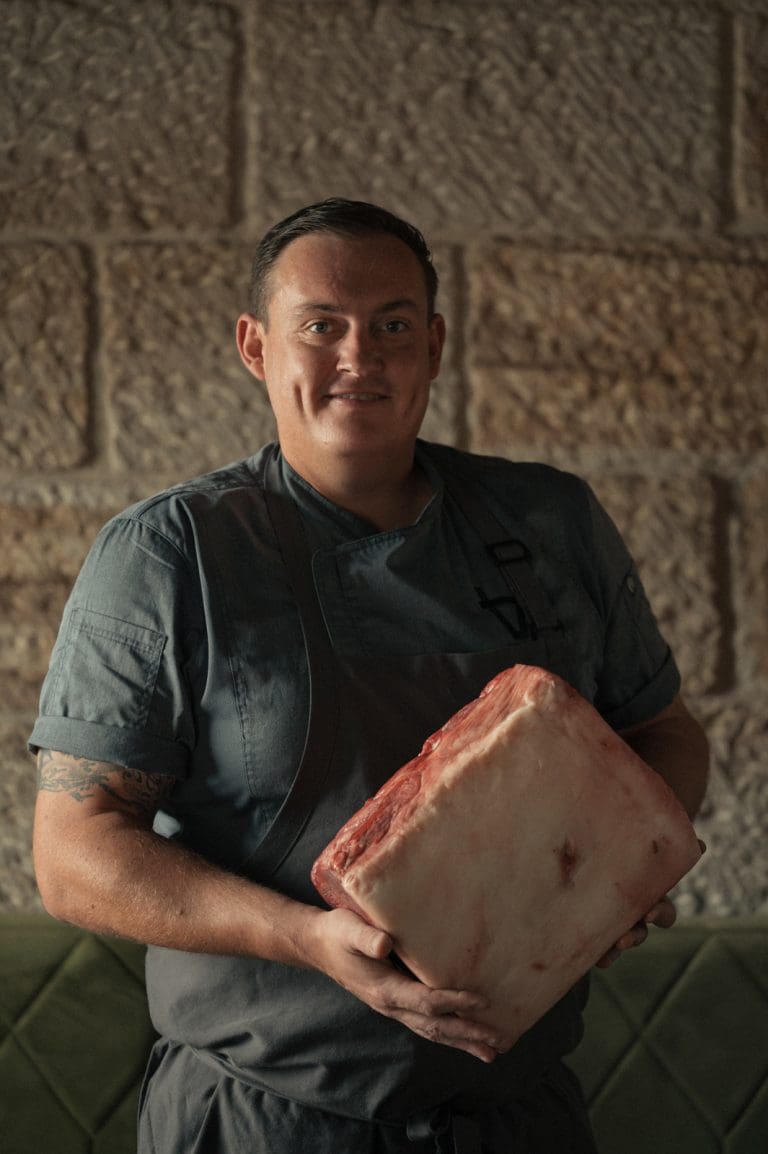 Meet our CHEFS and enjoy a unique dining experience at 6HEAD
Reserve your table for the chance to be apart of our exclusive chef-hosted dinner at 6HEAD.
Our next event is in partnership with Appellation Oysters on
Wednesday, March 8th 2023
NOW SOLD OUT
$290pp
Cocktail on Arrival
Six Course Menu + Wine Pairings
Missed out on getting a ticket to our next event? Join the waitlist!