 Whether you're planning a romantic waterfront dinner for two or a communal meal with family or friends, the 6HEAD dinner menu is crafted to offer an unforgettable dining experience.

Choose from a handpicked selection of a la carte dishes, or for bigger groups, select from two group menu options featuring some of our most popular cuts of steak, seafood and seasonal offerings. As with all our dishes, our dinner menu is prepared with simple and consistent cooking techniques to enhance the flavour of the ingredients and celebrate their authenticity.
**A service charge of 10% will be added for all groups of 10 or more guests.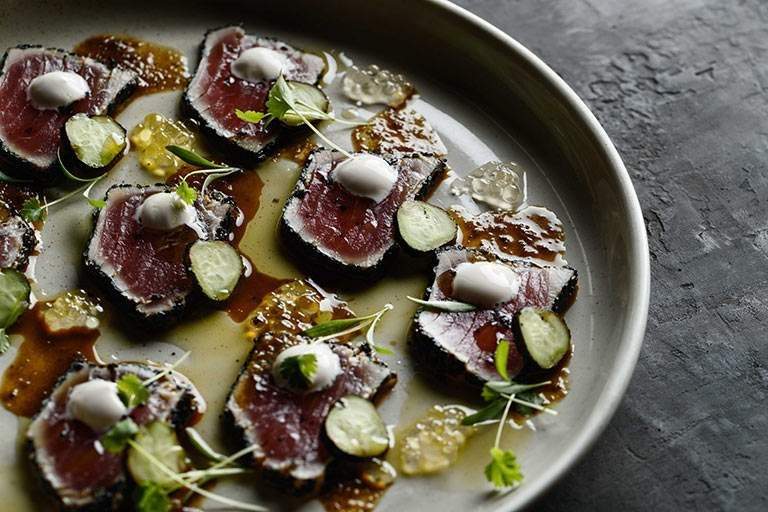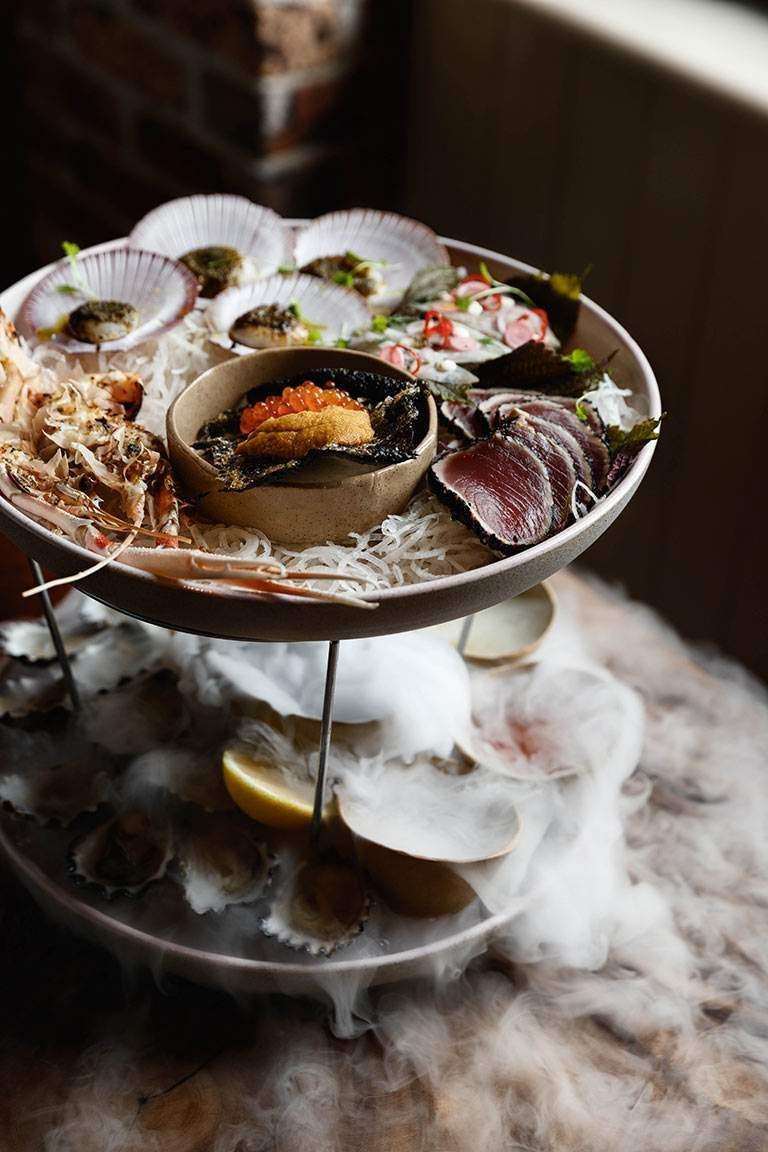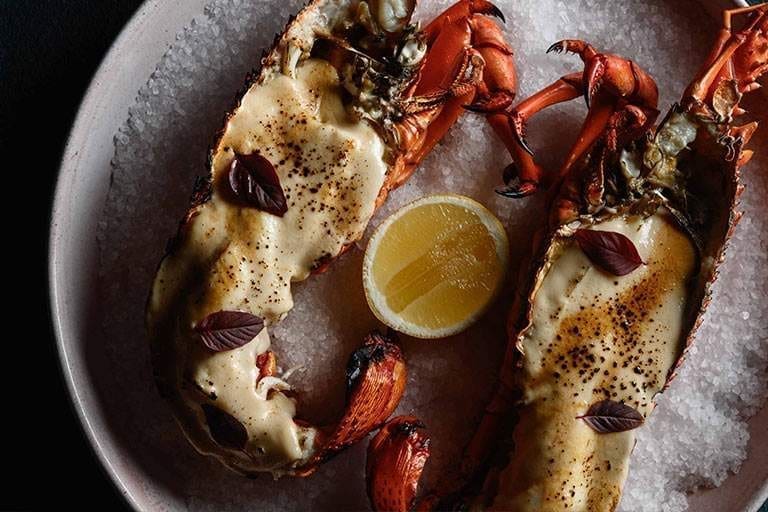 Oysters Natural

1/2 Doz 32 / Doz 60

Appellation Oysters, fermented mignonette

Seared Bluefin tuna, black sesame seed, burnt pickled baby cucumber, soy dressing, Champagne pearl and oyster emulsion

Watermelon radish, garlic crème fraîche, golden shallot, citrus dressing, black lava salt and chilli

Caviar - White Sturgeon 10g

75

Served with blinis, crème fraîche and chives

Served with blinis, crème fraîche and chives

Bluefin tuna, kingfish, half shell scallops with kombu butter, scampi with garlic butter, Appellation Oysters, salmon roe and fresh sea urchin on crispy nori

Add on Prawns XO to Seafood Platter

30

Seared King prawns, XO butter and sweet Japanese wine

Sydney Rock lobster, garlic butter and citrus béchamel

Buttermilk marinated, southern-style coated and fried, served with fermented chilli aïoli

Seared king prawns, XO butter and sweet Japanese wine

Charred slow-cooked octopus tentacle with tartare sauce, pickled red onions, radish and brioche bun Loaf of the day with beef dripping butter

Charred Wagyu signature karubi cut with caramelized onion, Avruga caviar, fresh horseradish and pickled radish on toasted brioche

Mayura Signature bresaola, Marble Score 9+

Oberon lamb, Parmesan curd, garlic crisp and brioche crostini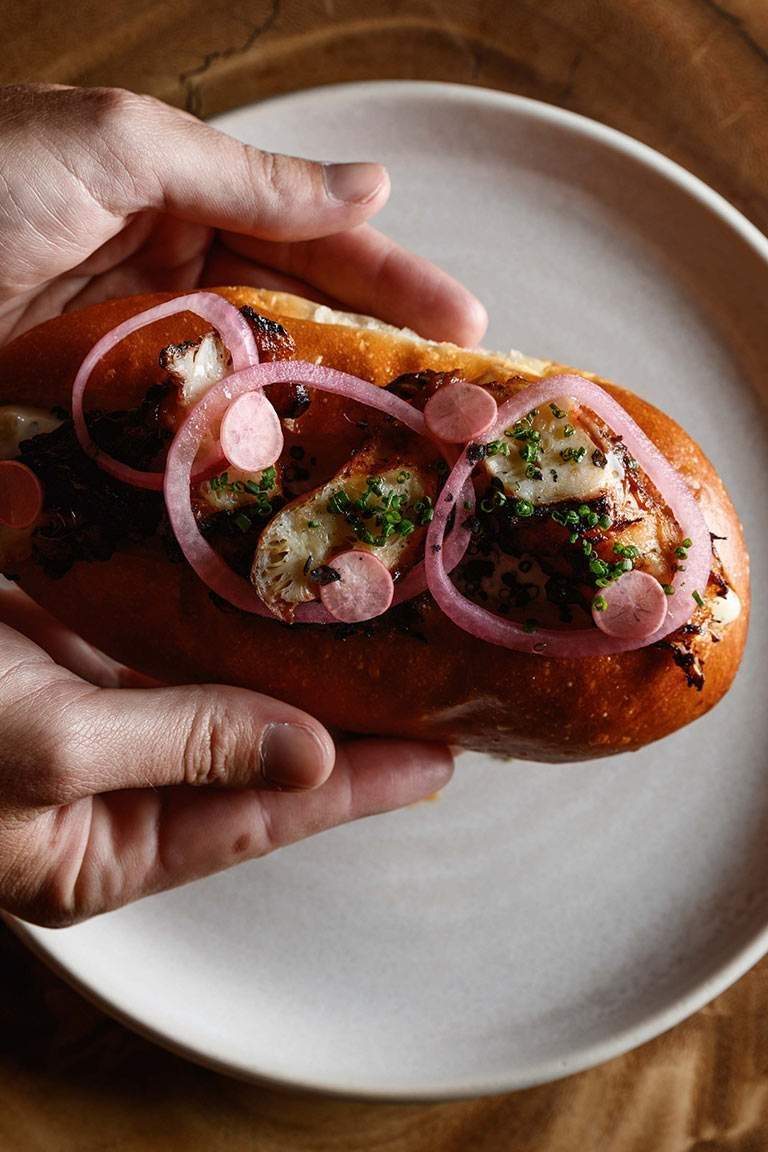 Handpicked from the most unique and well respected meat programs available in Australia. Grilled to your liking and served with your choice of chips or salad.
TENDER VALLEY (Grain Fed, 200D)
Shorthorn (grain fed, 150d)
WAGYU (Grain Fed, MB 6+ 450D)
Eye of Rump (Mayura Platinum) 300g

69 In house dry ageing program featuring exclusive and unique cuts.
Grilled to your liking and served with chips and salad.
Please ask your server for today's selection.
COLLINSONS & CO (Grass Fed)
Rib-Eye on the Bone (Dry Aged) - 1kg

180

T-Bone (Dry Aged) - 1.2kg

190

Tomahawk (Dry Aged) - 1.5kg

210

Rolled Lamb Belly 600g

110

Slow braised, rolled lamb belly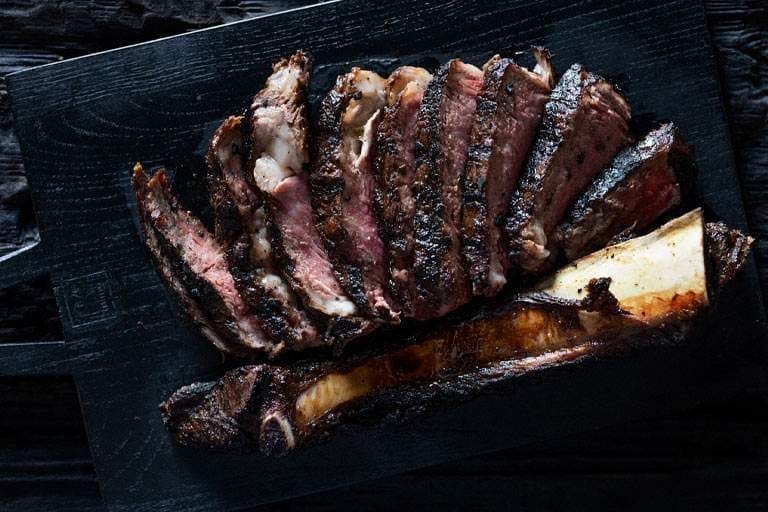 Dry aged chuck, brisket and bone marrow with gem lettuce, tomato, fontal cheese and 6HEAD burger sauce

Pan fried and roasted ocean trout rib rack, cauliflower purée, prawn bisque reduction and English spinach
Other filleted fish options are available, please ask your waiter

Chargrilled Spatchcock Chicken

42

Chargrilled butterflied spatchcock, burnt corn, veal sauce and herbs

Braised shortrib, 'Wagyu Potato', veal sauce and seasonal greens

Roasted butternut squash, ricotta, triple cream brie rolled in mushroom duxelles, chive crepe and puff pastry, roasted garlic mash and mushroom jus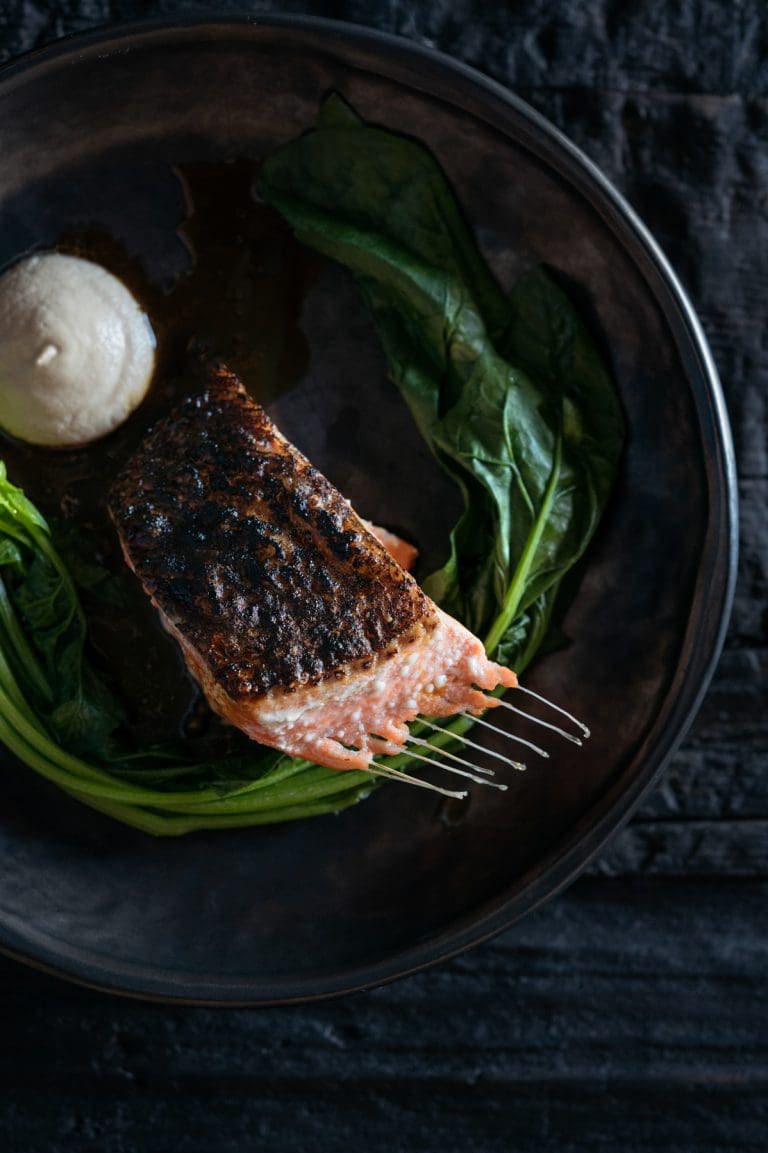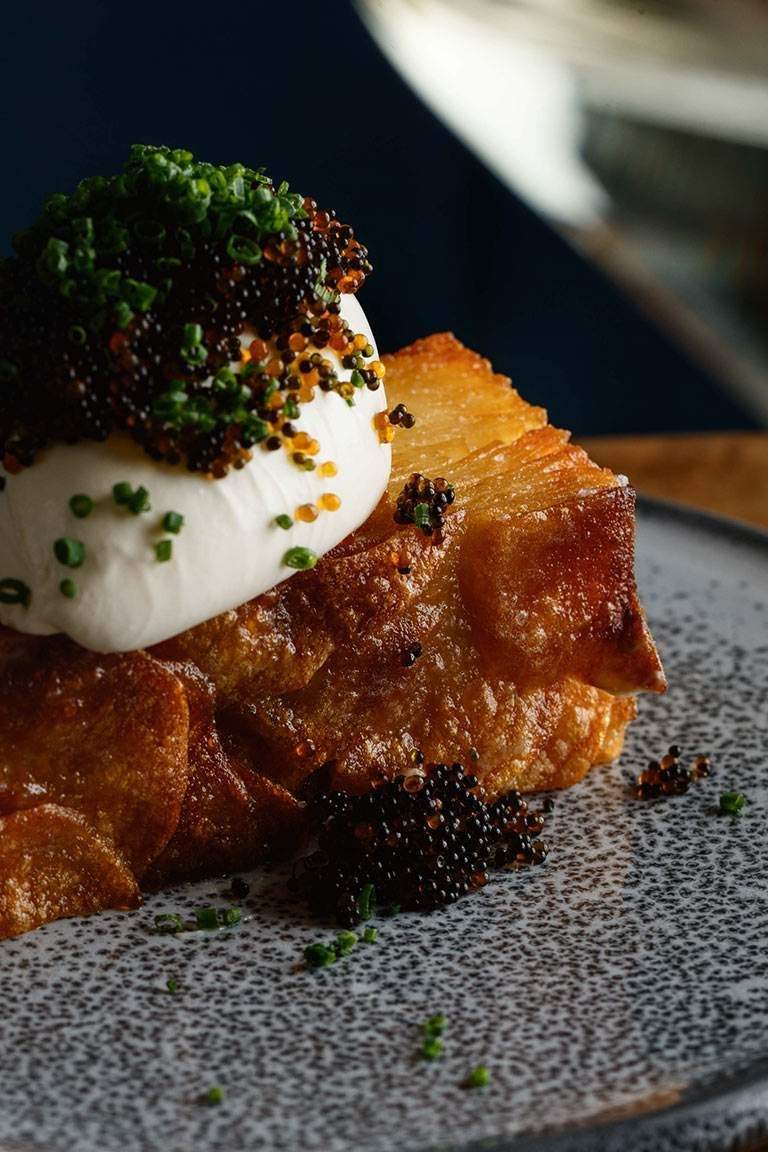 Creamed potato, seasoned with confit garlic

Green goddess dressing, Parmesan, herbs and pickle brine

Layered Russet potato, Wagyu butter, fried until crisp, crème fraîche, chive and flying fish roe

Sous vide in anchovy butter and grilled, cauliflower purée, burnt chilli and crispy shallots

Broccolini, flat beans with 6HEAD fermented chilli and confit garlic

Porcini & Truffle Mac and Cheese

18

Porcini béchamel, fresh wild mushrooms and seasonal truffle Carrot cake soaked in spice syrup, poached pear, maple mascarpone, crispy puffed rice and housemade dulce de leche

2018 Margan Botrytis Sémillon

13

Hunter Valley, NSW

Layered Wagyu Fat Delice

16

Chocolate and nut brownie, peanut butter caramel, chocolate mousse, Wagyu fat and chocolate ganache, dehydrated peanut butter and coconut ice-cream

2008 Isole E Olena 'Vin Santo' Malvasia/Trebbiano

33

Chianti, Tuscany

Lemon curd, lemon meringue sheets, lemon sorbet, passionfruit and finger lime syrup

2019 Frogmore Creek 'Iced' Riesling

13

Coal River Valley, TAS

Ask your server for today's selection.
Our Sommelier will help you find the perfect wine pairing